Many people have experienced inequality at one time or another. But there are groups of people who systematically deal with it, every day, wherever they are. That's why Iceland, Liechtenstein and Norway support initiatives that advance equal rights and opportunities for every person. We'd like to highlight a couple of them here.
Changing the paradigm for Roma communities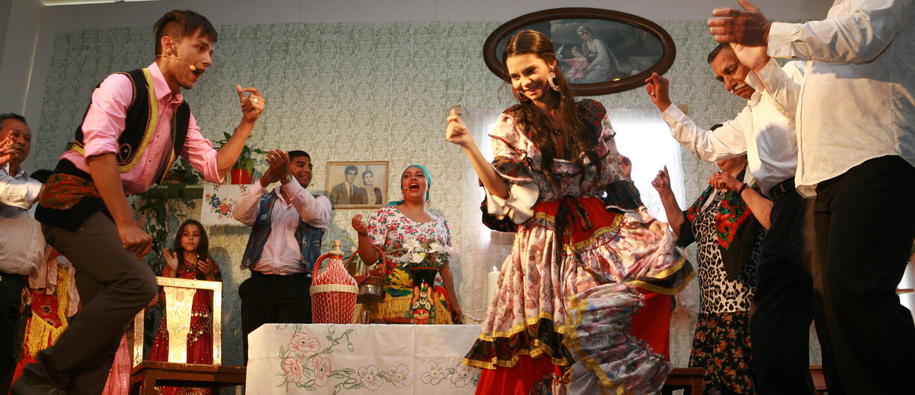 Many Roma communities are facing inequality, antigypsyism and discrimination every day. Ensuring their equal rights is a complex and long-lasting challenge that requires action from all of us on local, institutional and political levels. And who better to initiate the change than the Roma communities themselves?
That's what the Community Development Agency in Romania says. Their project Impreuna (which means 'together' in English), aims to bring people from the Roma community together so they can make themselves heard in society. Collaborating with multiple local organisations, they empower people in day-to-day situations and help them to actively contribute to solving community problems.
'Many Roma are perceived as inferior, just because they are Roma. But what is more important, is they can internalise this stigma'' says Gelu Duminica, coordinator of the project. 'What we want to do is improve their self-esteem and self-realisation.'
To do so, the project trains and supports 75 local Roma experts and leaders to take part in local decision-making, while running awareness campaigns to teach people about the history and culture of these communities. Doing so, the organisation wants to show the world that they have a lot to offer, not only for other Roma communities, but for the entire population. They've already succeeded in a number of places, says Gelu: 'One of our participants became the mayor of a local village, and that's a success. When you're representing a minority community and you can create a balance between your ethical and your social identity, you can bring wealth to the entire community. This mayor was elected twice, and that means that he did a good job.'
Do you want to learn more about this project? Find more information on the website.
Educating women to strengthen communities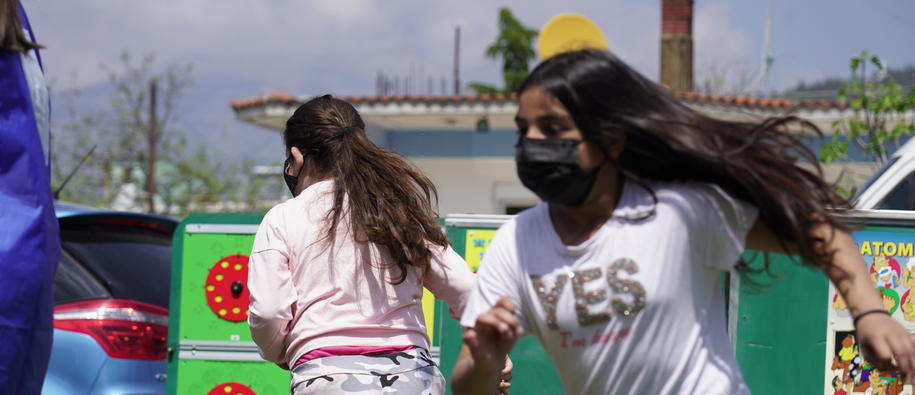 Where Roma communities in general already face many inequalities, women, in particular, are often marginalized and exposed to discrimination. That's why the Croatian organisation Kali Sara focuses specifically on Roma women.
Roma families often show a traditional division of roles, where the attitude towards women is patriarchal. According to the research, in Croatia, as many as 17% of Roma women are illiterate, against 0.13% of women in the general population. And for 27%, the key reasons for dropping out of school are marriage, pregnancy and parenthood.
To increase the number of young Roma women who finish primary or secondary school, Kali Sara started the project Educated Roma Women, Empowered Roma Communities! 'Education is the first step,' says Franka, who is an Activity Coordinator in the project. 'So, we plan to empower over 200 young Romani women from 20 different locations in Croatia, and to motivate them to continue with their education.'
And that benefits not only the girls, says Franka: 'We strongly believe that our project empowers entire Romani communities as well as Croatian society in general, because women are the pillars of any society, and communities crucially depend on women's health, well-being, safety and prosperity.'
Visit the project website to learn more.
Why men are important for gender equality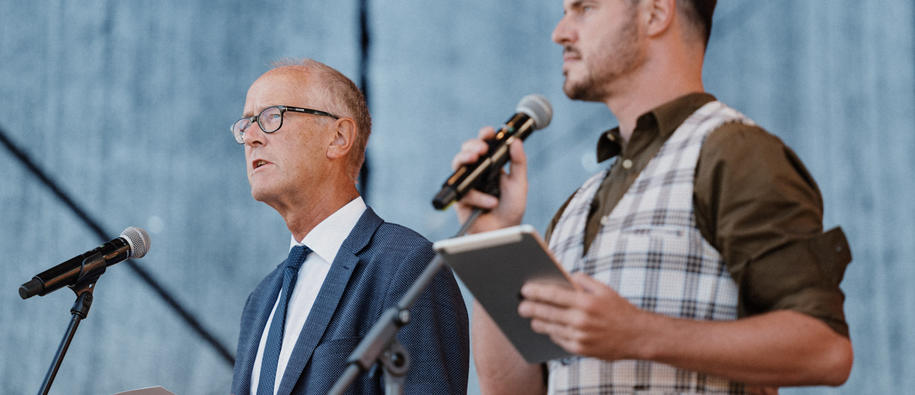 While the previous project specifically focuses on young women within Roma communities, the Go Forward Academy in Lithuania takes a broad approach to gender equality. They believe that gender equality will only be ensured when both women and men are equally invested.
That's why they started the Barbershop project. Its objective is to encourage men to become advocates for equality, by promoting active discussions on gender stereotypes in society – and breaking them.
'For a long time, equal rights were mostly a women's issue,' says Jurga, who is involved in the project. 'We want to encourage men to join the discussion. To raise questions, to seek answers and to solve gender equality problems together. I believe this is a shorter way to an equal society.'
Barbershop Toolbox is part of Iceland's commitments to the HeForShe movement. Now, UN Women Iceland is sharing their expertise with Go Forward Academy and helping them bring this innovative approach to Lithuania.
The project creates awareness about the topic by emphasising the benefits and the necessity of men's engagement. And to further mobilise them to take action for the cause, the project provides clear guidelines and tools for men who want to become agents of change for gender equality.
The project promoter is also training professional moderators – facilitators who will independently implement and further develop the Barbershop Toolbox in Lithuania – so that even more men can become gender equality champions in their workplaces, organisations and communities.
The project will help both men and women move forward to a better future, thinks Jurga: 'I have two kids, a boy and a girl and I will do everything I can so they will get equal rights, equal possibilities. I want them to dream boldly.'
Learn more about the Barbershop #bethechange project in Lithuania.
Civil society starts here
These projects are only a few examples of what we can achieve when we work together.  They're supported by Iceland, Liechtenstein and Norway, through the EEA and Norway Grants. Our work in 15 European countries unite us around the values we share: freedom, dignity, equality, human rights, democracy, and rule of law.
Do you want to know more about these and other civil society projects? Visit eeagrants.org/civilsocietystartshere. Or do you have an idea for a project in your region? Visit eeagrants.org/apply-for-funding. Want to get more inspiration? Watch the video here.