To support the EU's efforts in this transition and recovering from the crisis in the greenest possible way, Iceland, Liechtenstein and Norway have allocated €355 million to supporting green innovative businesses in the EU through the EEA and Norway Grants. And this is just another step that has been taken, as many companies have already improved their green capacity.
On 27 of June, we mark the World Micro, Small and Medium-sized Enterprise Day. On this occasion, we invite you to meet three projects that are making a real – green – difference in Europe by promoting green businesses and creating jobs.
Six green jobs in a zero-emission factory
First, let's meet the Kaskada sisters from Bulgaria. With help from the Norway Grants, they introduced an innovative green irrigation drip pipe to the market. The innovation, developed through the GaIN project and implemented in partnership with International Development Norway, has led to the recycling of 385 tonnes of plastics annually and created six new jobs so far.
The company has been active in the plastics recycling and polymer trade market for over 30 years. To stay ahead of the curve, the sisters created a whole new way of designing irrigation pipes. Their cutting-edge technique and approach are greener, more efficient, and has enabled the sisters to lead a close to a zero-emission operation.
'Thanks to the opportunity given to us by the Norway Grants, we now have the chance to start a new production – the production of drip tape irrigation pipes. For us, this project was extremely important and a big step forward in our development. The project is an example of a circular economy. This makes us extremely proud', say the sisters.
Bringing geothermal energy to…a hotel
When we talk about geothermal, we all think of Iceland. But what about Romania?
The second project in our spotlight is developed by Oradea Expres Hotel, located in Bors, a town on the Romanian-Hungarian border. The company plans to use local, geothermal resources to increase energy efficiency, reduce CO2 emissions and increase tourism.
The Oradea Express Hotel has partnered up with Navigo to bring Icelandic expertise in geothermal to improve the hotel's energy efficiency and decrease emissions. The main task is to replace their inefficient old gas heating system with a geothermal solution. They also hope that their initiative will promote greener and more eco-friendly tourism in the region.
With the solution in place, the company could reduce the CO2 emissions by 220 tons annually, which is equal to 44 passenger cars driving for a year, and produce 722 MWh per year, the same amount needed to power 68 homes.
Working together for greener packaging
'It's good for the environment and good for business, it responds to the market requirements and it's sustainable in terms of economic, environmental and social aspects' explain the project leaders of the third project in our focus.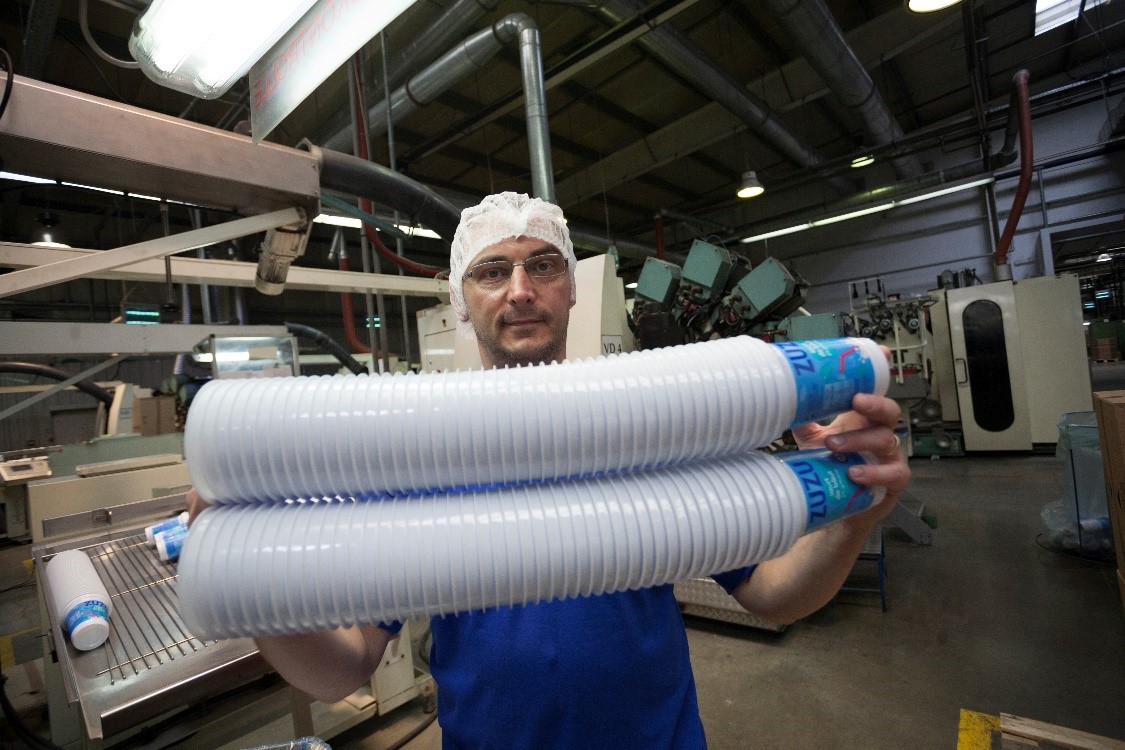 Greiner Packaging is a market-leading Romanian manufacturer of plastic packaging. Their new project focuses on reducing the environmental footprint while becoming more competitive.
Together with Sintef Materials and International Development Norway – the two Norwegian Donor project partners – Greiner Packaging plans to develop a new packaging solution with low impact on the environment. The company is also planning to introduce greener manufacturing processes and improving their products' eco-friendliness.
Upon completion, Greiner Packaging expects to reduce the factory energy consumption by 270 MWh annually – that's the equivalent of driving an electric car over 1.3 million kilometres.
Would you like to learn more about how the EEA and Norway Grants help European countries reduce their carbon footprint, improve energy efficiency, or bring innovative green solutions to the market? Visit our programme pages for Business Development, Innovation and SMEs and Energy.