In Lithuania, a group of Lithuanian and Ukrainian activists are convinced of this. An initiative, under the name LT+UA=TULA, funded by the Bilateral fund of the EEA and Norway Grants, is bringing people together to share experiences and better understand the senseless violence that is raging nearby. 
In this article, we share the experiences and thoughts through the words of people who took part in different activities organised by LT+UA=TULA. 
A person on a mission
"My name is Svitlana Zaluzhna, I am Ukrainian. I was born and raised in the port city of Odesa in the south of Ukraine. For the last 13 years, I have been living in Kyiv.
I am a mother of three children. The youngest was not even two years old when we had to leave our home.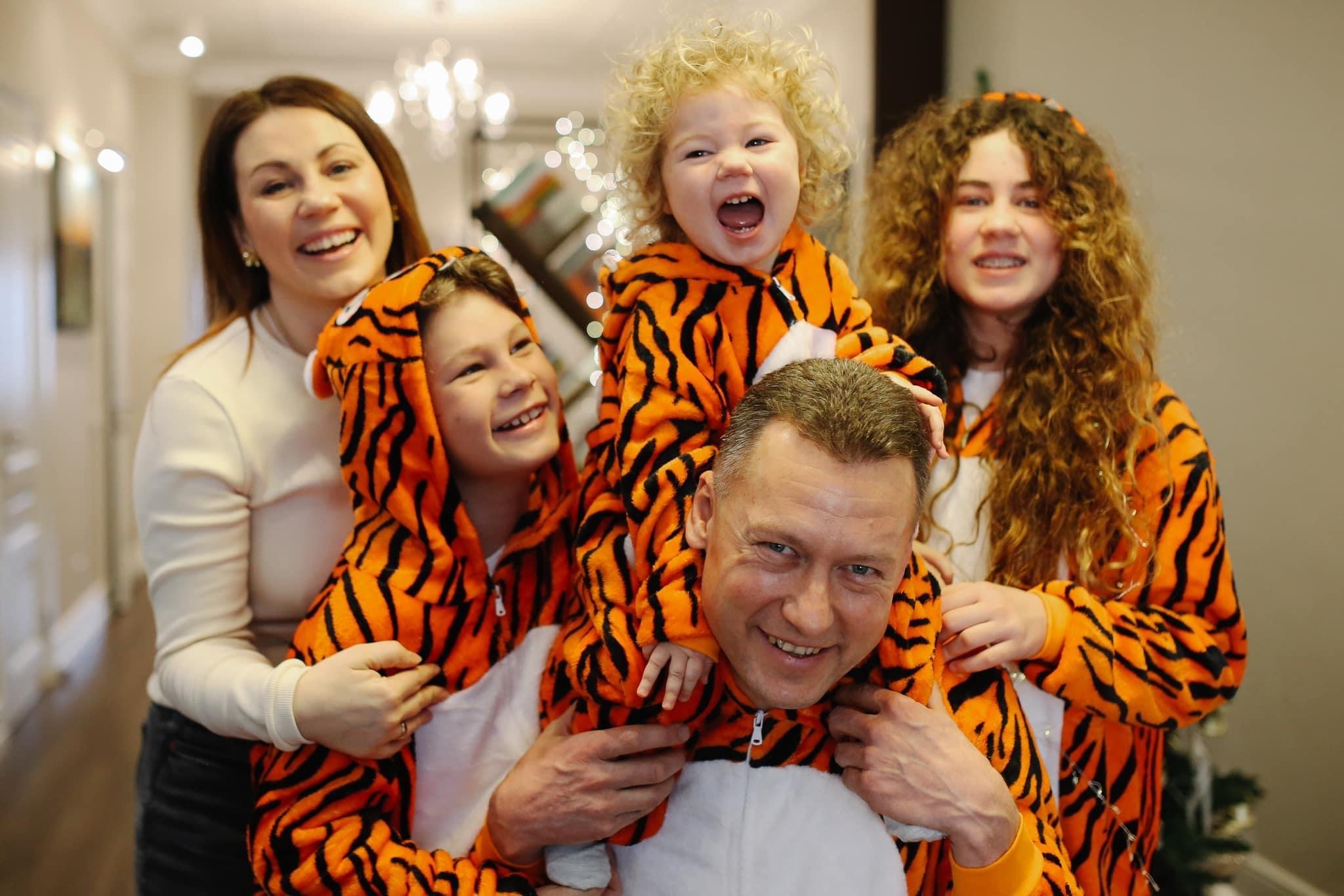 I remember very clearly how in March I would not allow my children to joke and laugh. I was annoyed and ashamed that they could just live so easily. 

Svitlana Zaluznha 

 
"In the beginning, I lived a 'frozen life'. To share a common reality with my family, with my country, to share that common pain, I did not allow myself and my children to live.
I remember very clearly how in March I would not even allow my children to joke and laugh. I was annoyed and ashamed that they could just live, so easily.
Then came the news of the tragedies of Bucha, Irpen and Mariupol.
With them came unbearable pain and a new beast - the feeling of guilt for not being there, not with your country. It devours all vitality and faith in a person.
But this pain has another side. It raises such inner strength. I realised that the only way I can heal myself is by helping others. I have to get up and do what I love and what I believe in."
At present in Lithuania, there are more than 80 thousand Ukrainians who left their country because of the war. Many of them have suffered severe psychological trauma and are anxious about their identity, loved ones, loss, and their future. 
In June 2022, Svitlana and a group of Lithuanian and Ukrainian volunteers started implementing the LT+UA=TULA project with funding from the EEA and Norway Grants.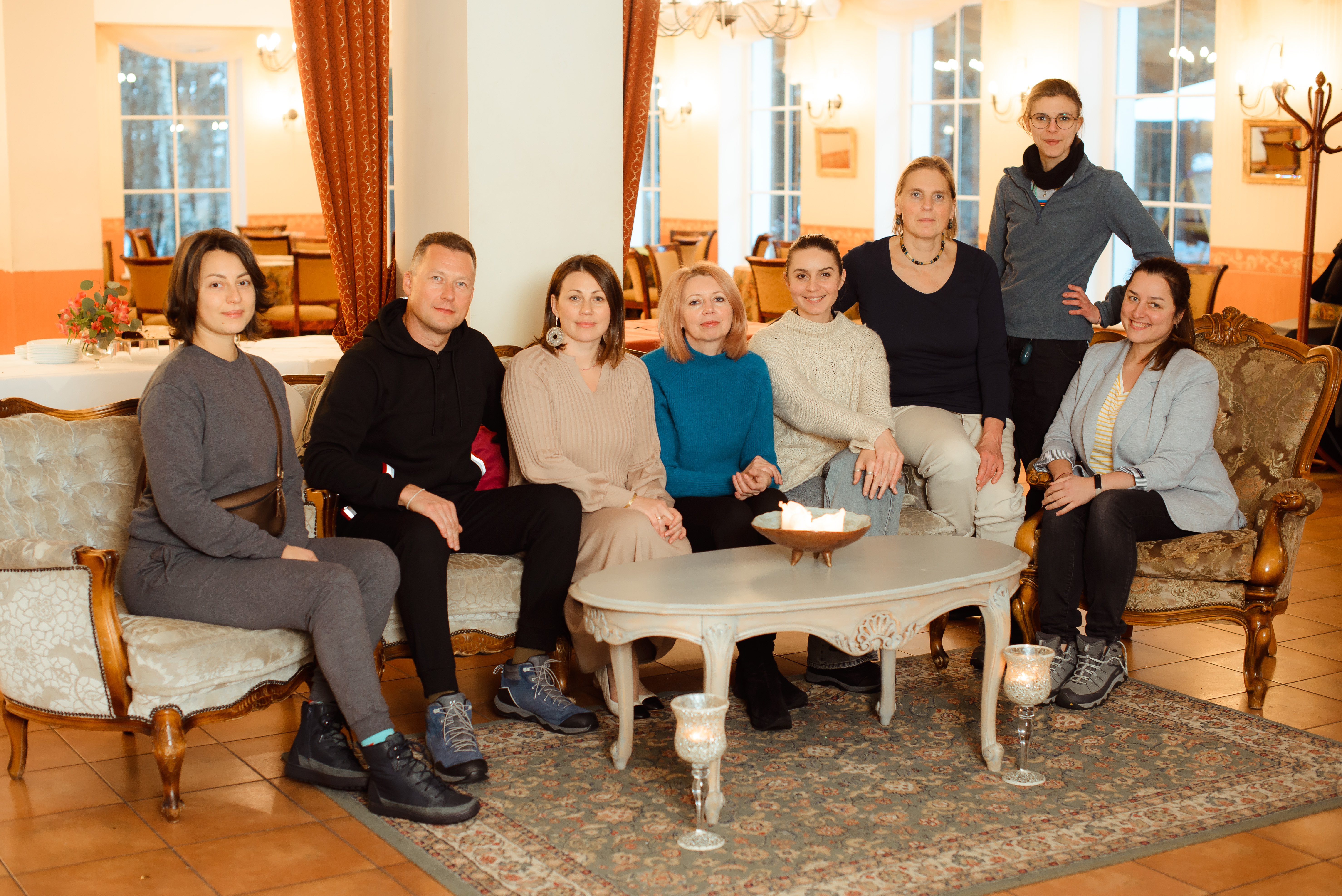 "With this initiative, we try to answer several challenges. For Ukrainian women, the issues were compounded by the trauma of losing their homes and ties with relatives, the feeling of guilt for being safe, the gap in their relationship with their husbands, and the stress for their children that they had to deal with all by themselves. At the same time, they had to cope with life in a new country, integration, lack of language, and understanding of laws and rules. On the other hand, my Lithuanian friends were also experiencing guilt and fear at the time of possible escalation. It was so important for them to contribute to these new realities on a human level," says Svitlana. 
By June 2023, LT+UA=TULA plans to hold 20 cross-cultural gatherings in several Lithuanian cities and organise 10 camps for Lithuanian and Ukrainian families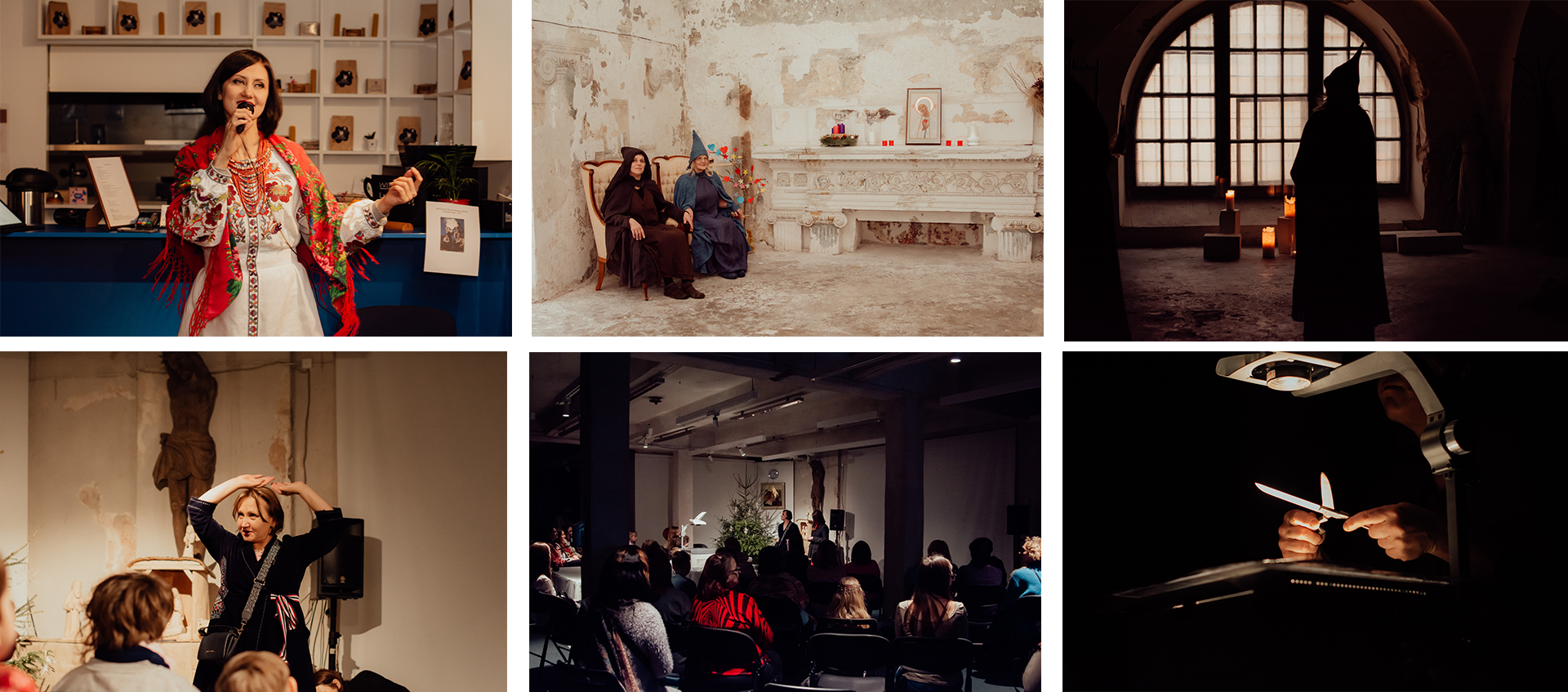 "Each event is a separate project that is worth talking about separately. For example, the immersive performance "Women's Diary. War" is based on real stories of women who survived the occupation. We will show it for the third time because there is such a great demand. It is the Voice of War!" says Svitlana. 
The performance "Women diary. War"
The narratives of war often are depersonalised and told in statistical terms. That is perhaps the 'why' of the success of an immersive performance created for one of the gatherings of the LT+UA=TULA project. 
"I think personal stories are the carriers of living history. We read tons of articles about the atrocities of war and stay perfectly calm, emotionally almost intact. And when we are not moved emotionally, we have a good reason not to do anything. But personal stories, not the facts and numbers, but the feelings and impressions, really push us into activation mode. Then we have enough energy for a change" says performance producer Marichka Koreneva.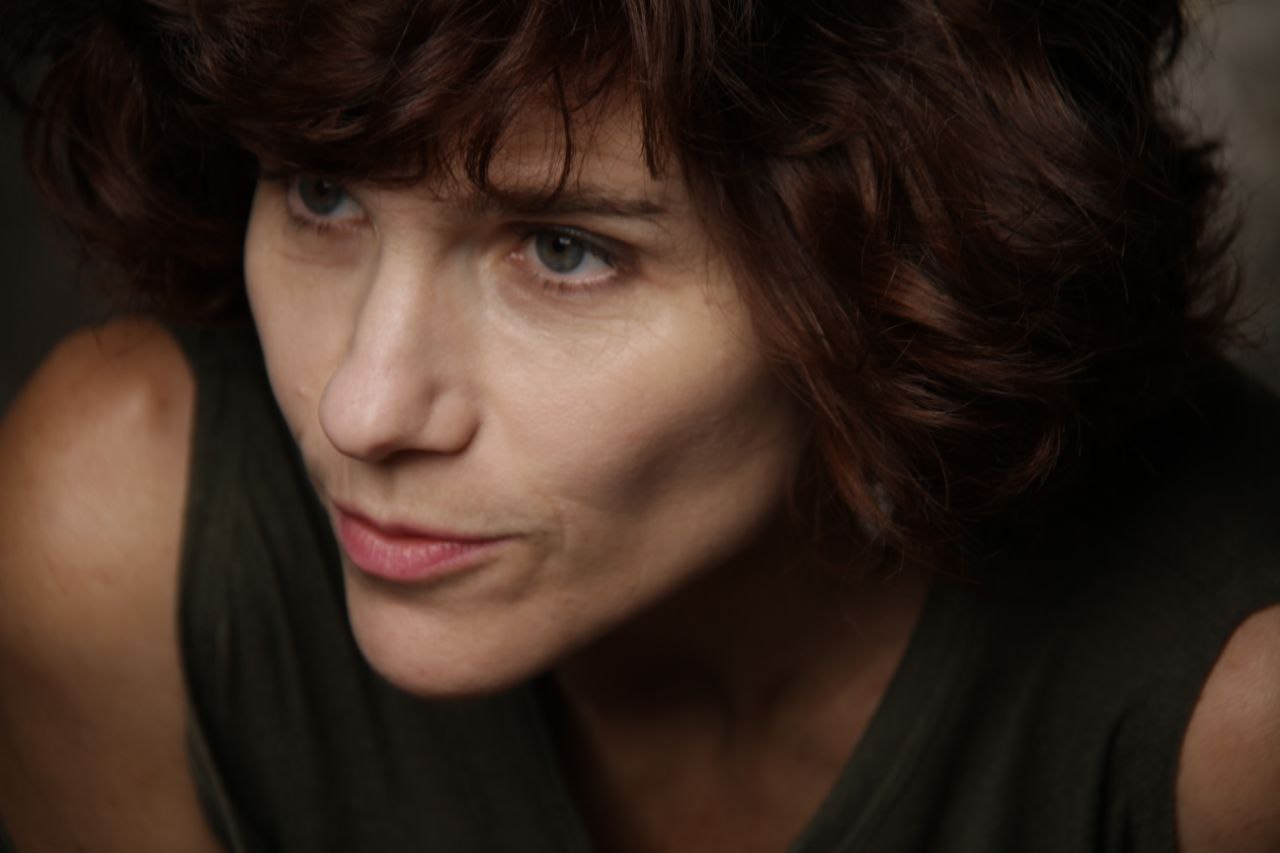 Personal stories, not the facts and numbers, but the feelings and impressions, really push us into activation mode. Then we have enough energy for a change.

Marichka Koreneva 

 
"I wanted the audience to hear the voices of women who went through the experience of the attack on their country, occupation, and blockade. Without mentioning specific horrors, just a simple impression of a shocking change of the reality around, the sudden realisation that you are not a woman of status and success, for instance, but just a victim of the war, a target of the enemy's hatred," says Marichka.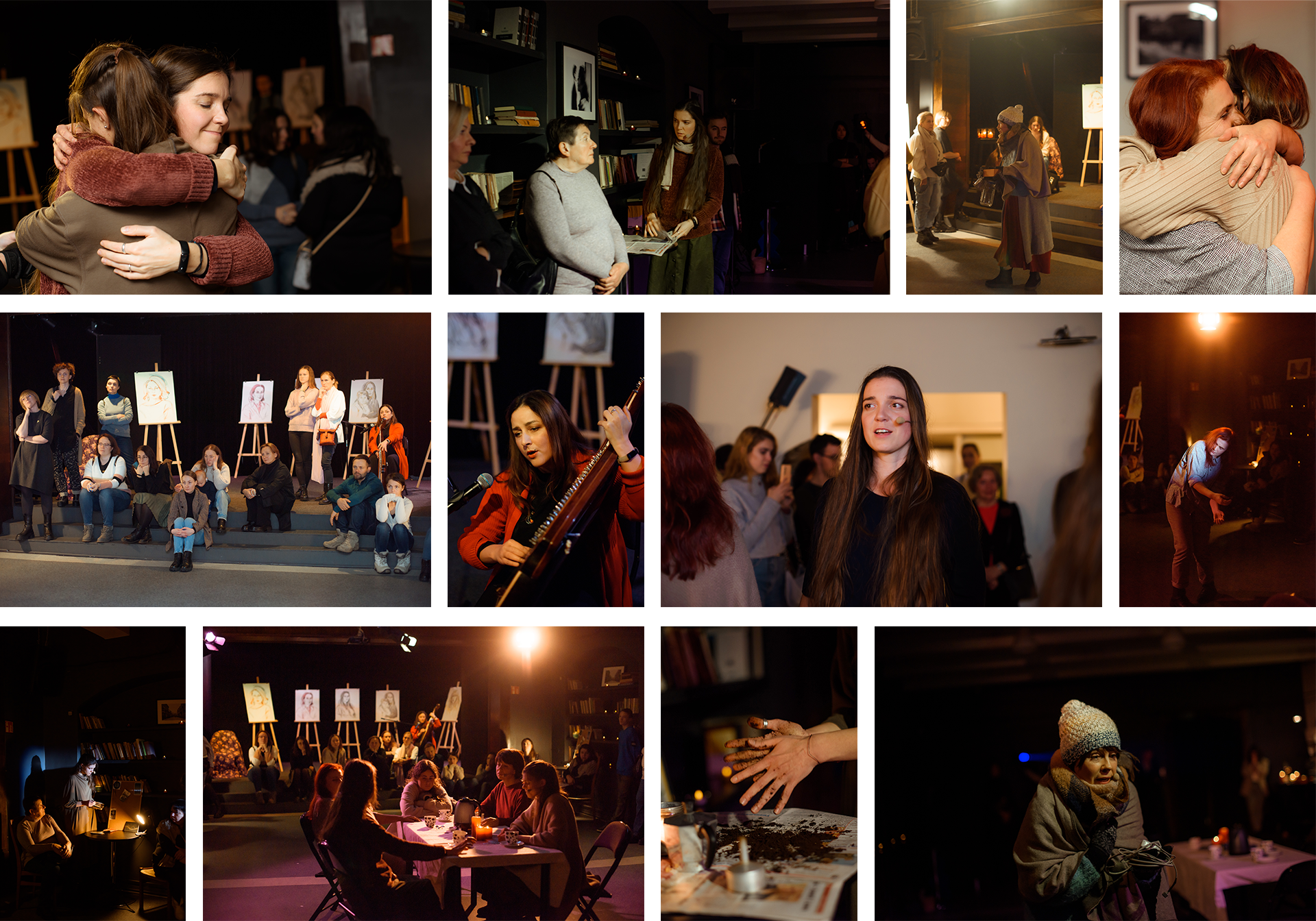 "I joined this performance as a Lithuanian-speaking actress, not knowing in advance where the work will take us. We built this documentary performance as a bilingual piece for an unknown mix of audience members with their own baggage. During the creative process, I had a chance to touch upon my own experience since February 2022: not weighing it against the experiences of the protagonists of the play but combining it all in a wholesome system. Drawing from the post-show feedback sessions with audience members I understand that this play provides a ritualistic space to touch upon the turbulent experiences in a tangible way. It is our duty as artists: to polish a mirror for the reflection of inner and outer reality," says actress Justina Kaminskaite. 
"The idea to collect refugees' stories was a natural reaction to the war against Ukraine. I wanted to let those people tell their stories in a compelling way, to bring those stories as close to the people who perceive the war as a routine part of everyday news. I wanted to tell more than plain facts. I wanted to show what those people felt during bombing raids, and as they fled to safety in a country they didn't know. Without intruding on my own perception or opinion – simply by being together with them. Each and every story is a part of a bigger picture, filled with sorrow, suffering and hope to return home. I really hope my work helps to eliminate the distance and other obstacles for the Europeans to actually feel what the war is, and to understand that this can happen to any of us," says actress Lina Slipaviciute.
"This performance creates relationships between "the players" and "the viewers". It is immersive and told in the language of feelings. Here "the viewer" becomes "the witness", and "the player" becomes "a real person". The tears, sighs, and smiles are shared within the distance of friends, not a theatrical distance. We invite people inside of our life: around a tea table, in the bomb shelter, in the house we are ready to leave, also we invite them to share our feelings of confusion, loss, fear, hope, tenderness, anger, desperation, love... We invite you to cry with us, to sing with us, to live this moment with us," says the performance producer. 
The performance has received glowing reviews, being praised for being well-timed and placed, as well as touching on topics that are real to the viewers. "I am very grateful, there are no words, everything that was in the performance is all about me, everything I have experienced, but not lived, because it still hurts a lot, everything in me still cries a lot... The loss of the house, the loss of all property, and the loss of constant things very much distorts the perception of reality, yesterday I saw another me, and now I feel more released," says one of the spectators. 
Family camp
Migration is often portrayed as an 'us-them' issue. This project is setting an example of how to eliminate these boundaries. It takes a truly integrative approach not only through artistic expression but also by bringing society – and most importantly, families, together for a real conversation.
LT+UA=TULA family camps gather Lithuanian and Ukrainian families for three days of games, group discussions, creative moments and master classes on Lithuanian and Ukrainian culture. 
The families spend time together to better understand each other and their circumstances and create new bonds that last beyond the camp.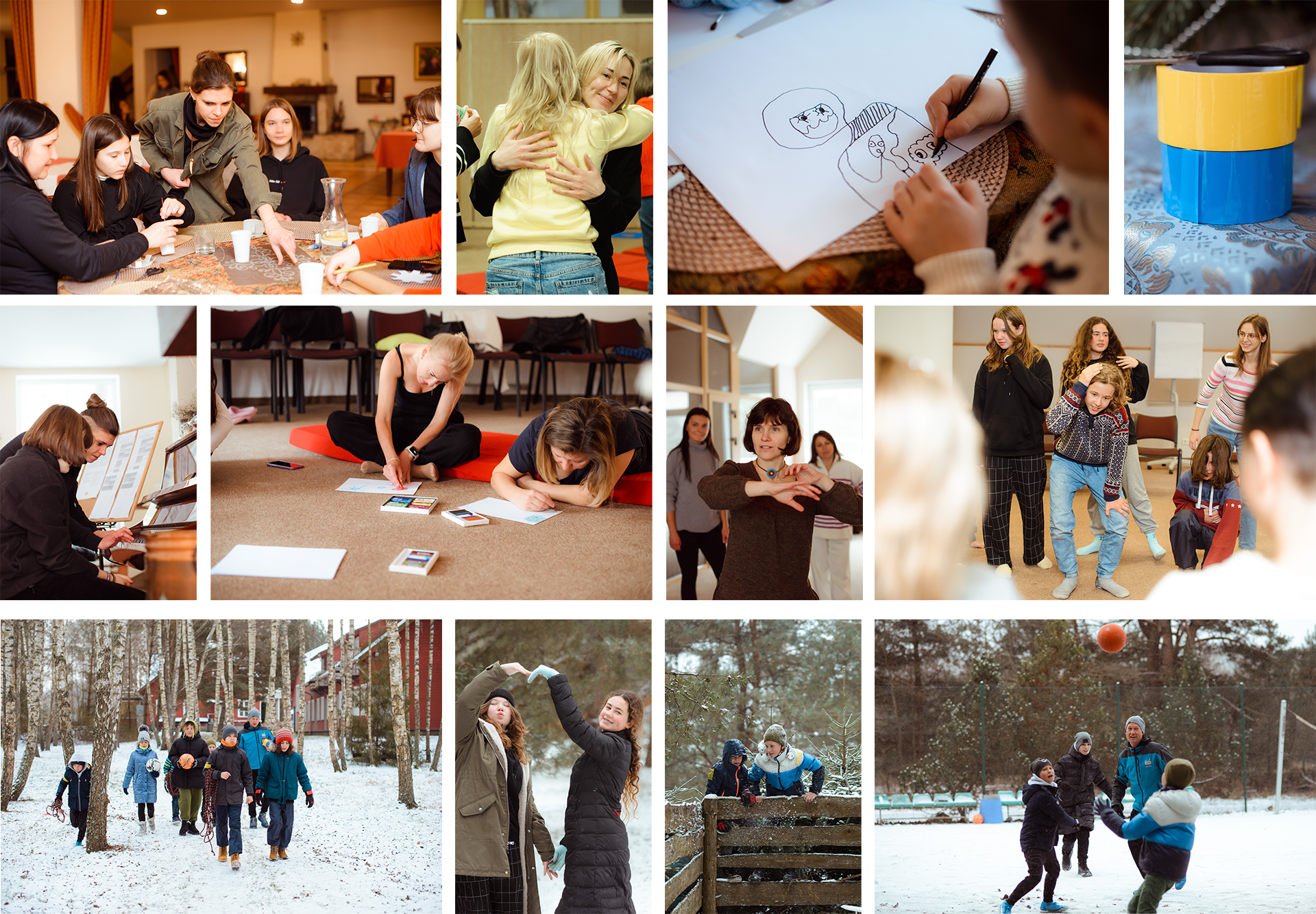 "I felt a deep understanding of the whole range of emotions that a person with the status of "war refugee" feels. Each participant, I am sure, felt both pain and despair during the practices and communication, but no one left without hope and faith," says Iryna Kurpa from Irpin. 
Iryna Churkina sought refugee status in Denmark but had a chance to take part in the LT+UA=TULA camp in Lithuania last September. 
"Three days spent in the picturesque place near Kernave, friendly people, and professional master classes absolutely restored my soul balance and cured some of my pains gained because of war in Ukraine. I couldn't find this balance in Denmark. Because of war, we know what it is an air raid shelter, escaping from home, a missile explosion near our train, despair when you don't know where to go further and what is a family separation... Overcoming this negativity on your own is impossible. This camp is an amazing place for this! I came back to Denmark full of energy and started helping Ukrainian people in the way I learnt in this camp," says Iryna Churkina. 

"The camp helped in reaching further into the soul of the Ukrainian nation, bringing forward the openness, willingness to give and unshakeable trust in their future and cause," says Lina Paulauskaite, a teacher of Lithuanian at Gravitas Schola for Ukrainians in Vilnius.
The bigger picture
LT+UA=TULA project was conceived in a round table discussion organised by Open Lithuania Foundation – the fund operator for the EEA and Norway Grants civil society programme Active Citizens Fund in Lithuania. The round table discussion focused on the specific needs that society – Lithuanians and refugees from Ukraine – needed at the time.
"The most valuable thing we have here is the dialogue. Dozens of hours of dialogue between Lithuanians and Ukrainians on uncomfortable topics, we rethink the experience of war together," says Svitlana.
_____
Since the start of the war in Ukraine, Iceland, Liechtenstein and Norway have allocated over 11 million euro through the EEA and Norway Grants to help the refugees from Ukraine. The funds support initiatives like LT+UA=TULA that are needed to help the neighbouring countries address and facilitate the handling of the growing humanitarian emergency and promote seamless refugee integration.
Learn more about how the EEA and Norway Grants are helping Ukrainian refugees in
Read about the unsung heroes at the Ukraine-Romania border, working to prevent human trafficking.