"We have the software development experience, Kongsberg Terotech in Norway has the knowledge on how to optimise maintenance of industrial machines and the Norwegian University of Science and Technology (NTNU) brought on board the scientific competence. This unique combination was a key factor for the success of the project," explains Stoian Boev, Managing Director at ICB and project manager.
ICB, together with the two Norwegian partners NTNU and Kongsberg Terotech, have developed and tested an innovative software solution - Green Monitor – for real-time monitoring and predictive maintenance of manufacturing machines.
"With better monitoring, machines consume less energy – making the production process more efficient," says Boev. With Green Monitor in use, companies can reduce energy consumption, wasted material, consumption of oil and cutting fluids, the number of maintenance hours and increase machine availability.
Green Monitor has been developed and tested with co-funding from Norway through the Romanian 'Green industry innovation' programme in Bulgaria. The programme is operated by Innovation Norway.
During the project period, the Green Monitor system was implemented and tested at two manufacturing enterprises – one in Norway and one in Bulgaria -  in order to evaluate the positive green effect.
Green product developed
European manufacturing enterprises are confronted with the need to boost their competitive edge while at the same time being environmentally friendly. Currently, the monitoring of machines used for production is not very efficient. With better and more automated monitoring and maintenance, the machines can run longer and contribute to more profitable production in European countries.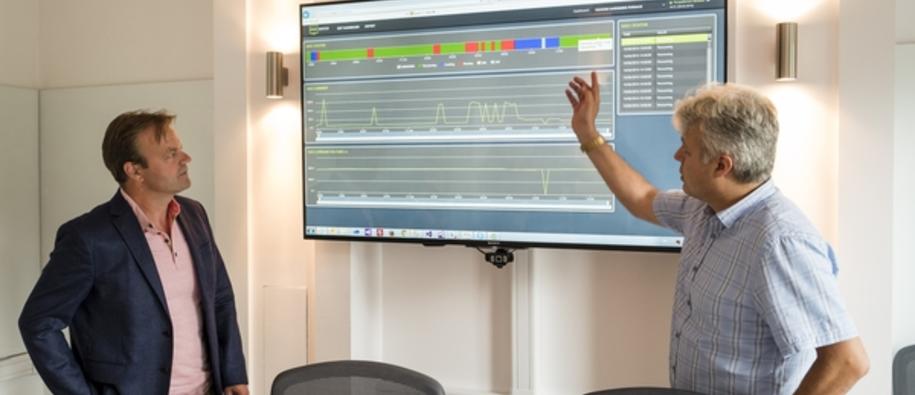 Prior to this project, ICB was already delivering services to several companies located in the technology cluster in Kongsberg in Norway. The partnership project was established when the participants discovered that the combination of their specific competencies could make this innovative product a reality.
"This has been a large and important project for us. And it has resulted in a concrete product that can now be developed further. This is the result of people from different countries and different sectors working together. It is a great achievement," confirms Jarle Gjøsæther, Managing Director at Kongsberg Terotech. The company has contributed with know-how related to the metal cutting industry and machine maintenance and production services.
"This is a good example of how innovation should be developed in cooperation between companies and academia for the mutual benefit of all participants. They have developed a joint product to which they share the intellectual property rights," explains Venceslava Yanchovska,Manager at  Innovation Norway Sofia. 
The Green Monitor has been presented at several conferences, and has also been awarded a European IT award in London. Clients both in Bulgaria and in Norway has shown interest in the product.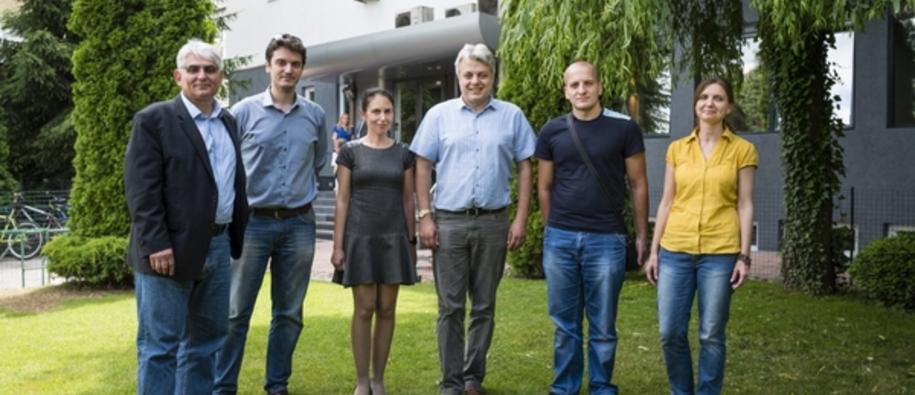 "We hope the product will be sold to several companies and that we can further develop the system in cooperation with ICB and NTNU. We depend on one another in order to continue the development," Gjøsæther says.
Increased networking and cooperation with Bulgaria
The Department of Production and Quality Engineering at the Norwegian University of Science and Technology (NTNU) contributed to the project with their expertise in maintenance management and data mining:
"We were interested in the project because of the professional opportunity to develop a green and future-oriented tool. At the same time, the project has also produced other equally important results," explains Per Schjølberg, project manager at NTNU.
The project has contributed to the establishment of a new networks for NTNU in Bulgaria. Schjølberg has used this network to get Bulgaria to take part in the European Federation of National Maintenance Societies, which they were not a part of before the project.
"We also intend to bring elements of the project into an international project where we plan to apply for funding together with partners in Bulgaria," Schjølberg says.
Read more about the 'Green Monitor' project
Read more about the EEA and Norway Grants to Bulgaria