"One size fits all"
Cervical cancer kills more than 300,000 women across the world every year. The leading cause of the disease is the human papillomavirus (HPV) - a common infection that around 80% of sexually active women contract at some point in their lives. While most HPV infections cause no symptoms and clear naturally, certain high-risk types of the virus can cause cancer.
Despite its high mortality rate, cervical cancer is one of the most preventable forms of cancer. Alongside HPV vaccination, regular cervical cancer screening is the most effective tool used for early detection of the disease. However, it is not fool proof, and unfortunately, some women's cancer is not detected early enough. How can we put an end to that uncertainty? The problem lies in when women are screened: it's hard to make sure no one falls through the cracks. To compound the problem, in many EU countries, screening attendance is low, and the social inequalities associated with HPV often prevents women from going to screenings. In the end, we need a way to make sure women at risk of cancer get screened regularly.
Is it possible to optimise cervical cancer screenings by using AI? This question is what unites researchers from Estonia, Lithuania, Latvia and Norway in the project "Towards the elimination of cervical cancer: intelligent and personalised solutions for cancer screening" supported by the EEA Grants.
In this project, researchers are combining their efforts to explore how technology can be used to improve an important tool of prevention: cancer screenings.
Smart screenings: why they are important

   
Dr Anneli Uusküla and her team at the University of Tartu in Estonia are working on an innovative solution based on AI. Along with the Cancer registry of Norway, Dr Uusküla's team is creating a personalised method of cancer screening.
"In Estonia, an estimated 1.3% of adult women will have cervical cancer. Normally, women are asked to attend a screening close to 8 times over their lifetime. Maybe, we can target women based on their risk factors, and create a risk calculator", says Dr Uusküla.
So, what is a risk calculator, and why do we need one? When you attend a screening, it's not only about discovering whether you have cervical cancer or not. It's also about prevention. Screenings are designed to detect pre-cancerous lesions in women which may at a later stage become cancerous. A risk calculator will combine that information  to predict who's in most need of regular and more frequent screenings, and who (women with very low risk with cancer) could have less episodes of screening, making the lives of women and medical professionals much easier.
"We are trying to see if machine learning and our artificial models can come up with a risk estimate. When we don't have to invite 100% of women 10 times, we can find the women at-risk have screenings more frequently and be effective in preventing cancer", adds Dr Uusküla.
Getting people to work in a mix of different fields has been a challenge for the researchers, but thanks to this sprawling effort, the project is showing promising results.
"All the researchers come from different backgrounds, and it requires us to discuss a lot - because we often don't' use the same language. Speaking to a fellow doctor is of course very interesting, but it isn't anything new. But a doctor, an economist and a computer scientist working together? That's where interesting ideas come", explains Dr Uusküla.
A cornerstone of the project is the international collaboration. The Cancer registry of Norway is developing the algorithm with all the data that the researchers in Estonia, Latvia and Lithuania have collected. 
"The computer science side from the Cancer registry of Norway is quite central for the project." Says Dr Uusküla.
The multidisciplinary aspect of the project is particularly important: Anneli and the research team are also engaging with screening providers, policy makers and women from the target group themselves to discuss how this smart approach can improve screening services offered to women.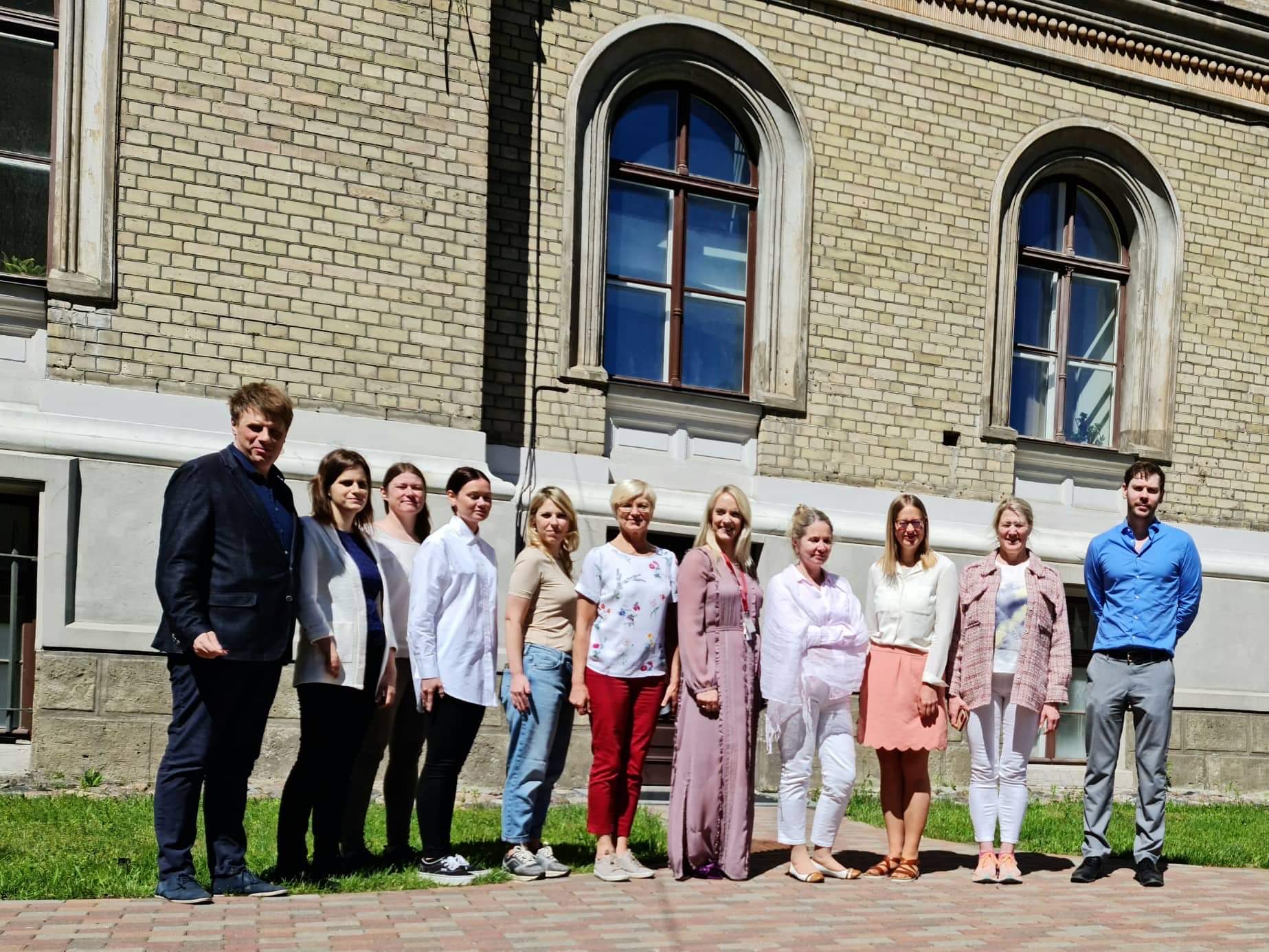 Dr.Anneli and her team of researchers in Estonia ©Anneli Uusküla



A cancer-free future?
In its own way, the project contributes to a wider mission to end cervical cancer for good. Over 190  countries have committed to the World Health Organization's Global Strategy to Accelerate the Elimination of Cervical Cancer. The strategy's goal is clear: a cervical cancer-free future. One of the ways to get there is by advancing our tools of prevention through transnational cooperation.
"I'm very excited about the project and the possibility that we can contribute to this science. The end of cervical cancer is possible. But we don't know how soon," says Dr Uusküla.
Want to learn more about the project? Read more here.
Read more about our work in cancer research here.