1. From tires to grass
Hundreds of black tire piles - ready to be recycled - are surrounding the premises of Vinderen, a factory located in the small village Slawno, two hours outside of Warsaw in Poland.
 "Tires are not degradable. If someone doesn't recycle them, they will exist forever. This is important for the environment," says Dariusz Szaniawski, the project promoter and export director at Vinderen.
During the past four years, the factory doubled its recycling production by using new equipment and machines, enabled by the project 'Innovative production process for high-quality green products based on recycled tires' financed through the Norway Grants. 
"Every year we used to collect, recycle and reproduce 50 000 tons of used tires into different kinds of green products. With the new machines we are aiming to recycle 10 000 tons each month," says Dariusz. 
The new recycling machines clean the tires and separate the rubber from the steel. Subsequently recycled rubber is used to produce various rubber tiles that are popular to use at playgrounds, while the steel is sold as it is.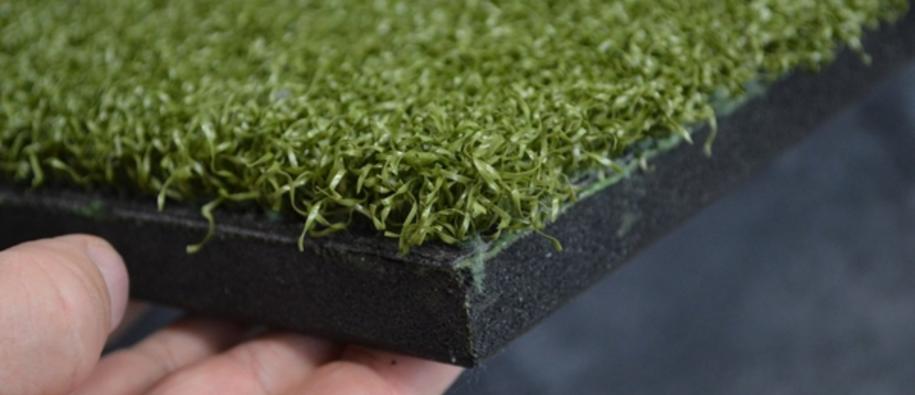 After the recycling process, three new green products are created: Tire derived fuel (TDF), steel wires and ecological rubber. 
The overall objective of this project is to create business opportunities while at the same time greening the European economy. As part of the Green Industry Innovation programme, projects like this apply innovative technology when producing high-quality green products. 
Less than 25 percent waste is recycled in Poland. Read about the Norwegian company Tomra and their efforts to do something about this.
2. Finding "the perfect bottle"  
While the global production of plastics continues to grow, a Lithuanian company has proposed two alternatives that may help reduce the demand for plastics in packaging: a new type of plastic bottles and a more efficient packaging method.
"I think the plastic industry is shifting. We see a reorientation to natural ingredients. With this project, we created a bottle consisting of 70 percent recycled plastic and 30 percent natural ingredients."
These are the words of Aiste Miliute, head of Akvavita in Lithuania. She calls herself a plastic enthusiast and idealist.
How can solar panels make a difference for inmates? Read about prisoners who are making the world greener.
"There is a high demand for water in the world and we think that it's most efficient to use environmental friendly bottles when exporting water. We have tested six different prototypes to find the perfect bottle with the smallest amount of plastic. The result is stable and handy," says Aiste.
The project 'Green innovation for lightweight pet bottle development in Akvavita' is co-financed by Norway, and managed to create a 1.5-liter bottle with only 24 grams of plastic - compared to the current 32.5 grams.
So far, Akvavita exports water in light weight PET bottles to the Middle East and China. 
"The challenge is to get a large enough quantity on the marked to be able to change the industry and hence introduce a new plastic innovation. However, without the Norway Grants we would never have achieved such product improvements," says Aiste.
Speaking of good solutions, Akvavita also managed to decrease the amount of plastic by 90 percent for packaging a six-pack of bottles with a strapped-pack concept.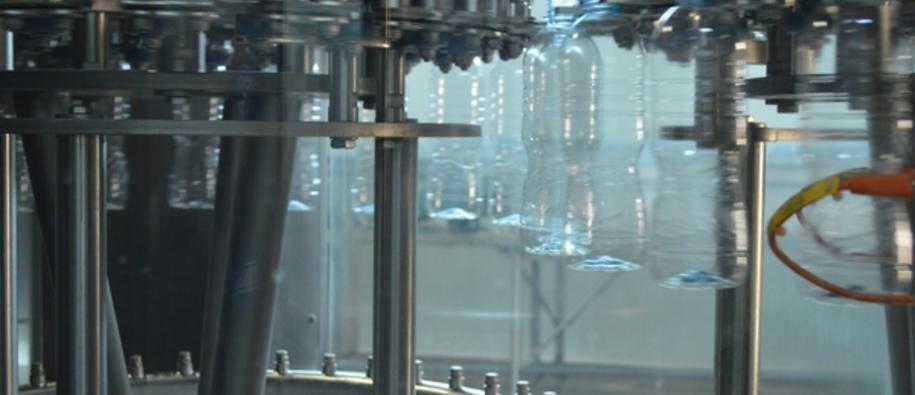 Why is green partnerships beneficial? Read about how participation in green project leads to new business opportunities. 
3. Green wallpaper is big business 
Each year, 10 million rolls of wallpaper are produced all over the world, but almost all wallpapers are manufactured using paint on the base of plasticized polyvinyl chloride (PVC) - a material which creates large-scale environmental problems.
In a huge factory located in the forest, two hours outside of Vilnius in Lithuania, the company Veika is based. Through scientific research, the company has succeeded in creating a new base for wallpaper paint that contains no plastic or plasticiser.
"Our wallpaper is 100 percent ecological. It's the only truly environmentally friendly wallpaper in the world," says project manager Vaiva Kubilaitė.
PVC itself is not dangerous, but when it goes through a heating system in order to become wallpaper, it produces dangerous and harmful micro-particles.
"We created a homogenised material where nothing immigrates during production. The price, relief, resistance, pattern, and colour palette are all the same," says Vaiva.
The project 'Green Cover, environmental wallpaper production' is the result of an increase in consumer attention paid to environmental concerns, and is implemented as part of the environmental impact Lithuanian Green Industry Innovation programme.
"Right now, being green is big business – it's popular with el-cars and eco-food, and people are in general very interested in a healthy home environment," says Vaiva.
So far, Veika produces the new environmentally friendly wall paper for eight clients, two in Russia and six in Europe. 
Do you want to become a green innovator? Read more about green entrepreneurship and the idea of a gym that produces electricity.