1.58 MB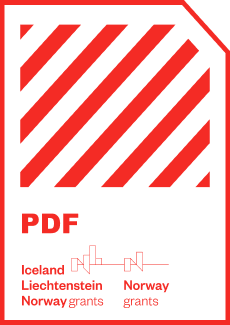 The EEA and Norway Grants adhere to core European values, such as equality and respect for human rights for all people, regardless of their racial or ethnic origin, religion or belief, gender, disability, age, sexual orientation or gender identity. Gender equality is one of the core principles integrated into programme design. To ensure this principle, the Grants pursue a dual approach of targeted gender actions and gender mainstreaming. Under the current 2014–2021 Financial Mechanism, the targeted gender actions are ensured by nine programmes within two programme areas addressing work-life balance and domestic and gender based violence, with the allocation of approximately EUR 33 million. This is in addition to the gender mainstreaming.
In 2022 the Financial Mechanism Office, the secretariat of the EEA and Norway Grants, commissioned an evaluation to review and compare efforts to promote gender equality and reduce gender-based violence and domestic violence in the previous and current Financial Mechanisms, and to investigate the context and current needs for gender equality programming.
The evaluation includes a sample of 24 programmes in Czechia, Estonia, Lithuania, Latvia, Poland, Portugal, Romania, Slovakia and Slovenia as well as two regional funds. The sample includes all the nine targeted programmes. For the mainstreaming approach, the sampled programmes cover a wide range of thematic areas from climate, environment and research to education, governance, local development, Roma inclusion and justice. The evaluation also covers four programmes implemented under the Active Citizens Fund. Most of the sampled programmes cooperate with Donor Programme Partners. Some of the sampled programmes cooperate with International Partner Organisations, i.e. the Council of Europe, the European Union Agency for Fundamental Rights and the Organisation for Economic Co-operation and Development. The sample represents programmes funded under the Norway Grants or the EEA Grants, as well as those funded by both streams.
The final evaluation report presents findings to 17 evaluation questions grouped under the evaluation criteria of effectiveness, efficiency, coherence, and sustainability. The final evaluation report also presents 11 recommendations as proposed by the evaluation team.