1.49 MB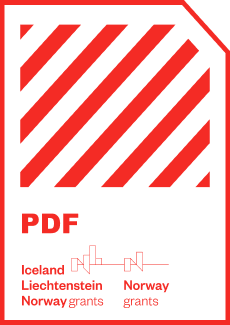 Study on Roma inclusion under the 2009-2014 funding period. The study was conducted by Creda Consulting and was published in May 2013.
Main findings:
Roma inclusion was not an explicit donor priority and request for the implementation of the 2004-2009 EEA and Norway Grants. Roma inclusion has graduated into a horizontal priority in the programming of the EEA and Norway Grants 2009–2014, backed up by new and expanding strategic partnerships.
Most of the programmes in the 2009-2014 Financial Mechanism were defined in direct negotiations with the governments and they largely reflect the level of their willingness to address Roma issues.
Whether the potential for substantial contributions to Roma inclusion will be unleashed will depend on (a) effective outreach to Roma communities; (b) development of common standards on "Roma targeted measures"; (c) exchange of information, and (d) clear outcome-oriented approach to Roma inclusion.