858.14 KB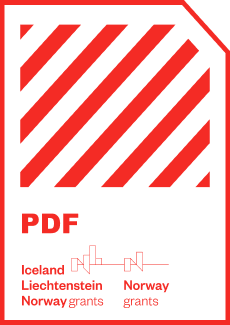 Rapid assessment of the new technologies supported by the EEA and Norway Grants under the 2009-2014 funding period. The assessment was conducted by the Centre for Strategy & Evaluation Services, and was published in November 2019. This rapid assessment focused on the EEA and Norway Grants priority sectors of Green Industry Innovation, Research and scholarships, Public Health, Climate Change, Renewable Energy, Carbon Capture and Storage, and Environment Protection and Management. It focused in particular on Bulgaria, Czech Republic, Hungary, Poland and Romania.
Main findings:
A wide variety of new technologies have been successfully developed, commercialised or applied across several beneficiary countries and diverse sectors, as a result of EEA and Norway Grants support. These include new green technologies developed or used by supported businesses, new technology for generating or using renewable energy and new medical equipment.
SMEs and other companies have benefitted from increased competitiveness, increased revenue and new job creation as a result of having developed and exploited green technology innovations. In some cases, these new technologies have opened up entirely new markets for project promoters and partners.
Positive environmental benefits were generated, such as reduced CO2 emissions, better air and water quality, and more waste recycling. In addition, policymakers and decision-makers have obtained better access to data, e.g. regarding the state of the environment or the potential to use renewable energy sources.
Direct benefits to citizens such as lower energy costs, more reliable and lower cost provision of clean water, better access to healthcare services and improved quality of healthcare provision.
Submission of successful patent applications, particularly within the Environmental and Climate Change-Related Research and Technology and Green Industry Innovation programme areas.