715.73 KB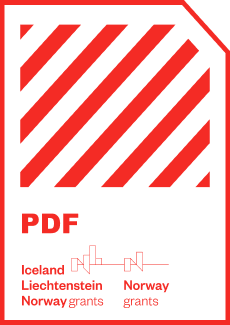 Rapid assessment on the efforts to increase Roma inclusion under the 2009-2014 funding period. The assessment was conducted by CREDA Consulting Ltd. / Blomeyer & Sanz and was published in August 2017.

Main findings:
Beneficiary state authorities implement important programmes relevant to Roma inclusion in the sectors of health, children and youth at risk, justice and home affairs, culture and research. In addition, the Grants are the primary funding for civil society in the beneficiary countries
Overall, the relevant programmes focus on three Roma inclusion areas: 1)Empowering Roma – enabling Roma to change their own lives through education and training for work; 2) Enhancing the inclusiveness of institutions – securing rights, improving access to welfare services and participation in decision-making; 3) Fighting prejudice 
Two main questions guided the assessment: a) What were the most significant results (outputs and outcomes) achieved? and b) Which types of interventions have worked particularly well and why?
The evidence gathered by the assessment outlines substantial visible achievements and processes of positive changes triggered by the reviewed projects.