656.45 KB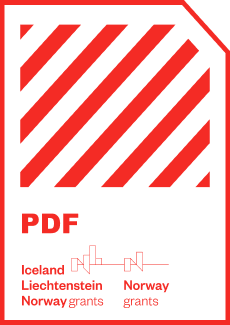 Review of Norwegian partnership projects during the 2004-2009 funding period. The review was conducted by Scanteam and was published in March 2008.
Main findings: 
There are 98 Norwegian institutions which are quoted as partners in the 145 partnership projects. 25 of these are partners in more than one project.
The biggest category of Norwegian partnership institutions is "Private business companies" with 21 of the institutions (21.4 %). There are 18 institutions (18.4 %) in each of the two categories "Research institutions" and "Regional and local government". There are 11 higher education institutions (11.2 %) and nine museums (9.2 %).
There is a need for necessary access to information on potential partners. Furthermore such new partnerships depend on adequate time to find and build the relations.
Steps should be taken to better disseminate information to the public and relevant institutions on possibilities for and achievements from partnerships.
A clear policy document with expected objectives for bilateral relations should be developed.