2.18 MB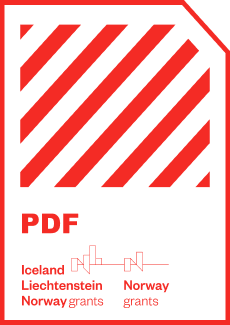 Review of the EEA and Norway Grants support to Czech cultural heritage in the 2004-2009 funding period. The review was conducted by CrossCzech a.s. And Nordic Consulting Group and was published in April 2009.
Main findings:
The support has helped to revive historical buildings that would otherwise have fallen into disrepair, and also to erect buildings that had already been lost, and for which only the construction documentation remained.
The support covered the digitalisation of endangered documents that have now been made freely accessible to experts and the public.
It was documented that proper rehabilitation works have taken place and that the finished projects are outstanding as compared to their initial state.
The supported projects cover a wide range of cultural heritage items which have local, regional and national importance. The projects also have a wide geographical distribution.
Local professional capacity and skills were developed, revived and strengthened during the rehabilitation.
Due to lack of baseline data and indicators, evidence of "cultural" and "educational" impacts have been difficult to document, however there are many examples of increased awareness and sense of identity and ownership as results of the projects.