The meeting in Leuven (Belgium) brought together the civil society consortia that implement the Active Citizens Fund across Europe. They were joined by representatives from the three Donor States: Iceland, Liechtenstein and Norway; as well as the Norwegian Helsinki Committee, and the EEA and Norway Grants in Brussels.
'For me civil society is important for so many reasons - but perhaps one of the most things is that it's a kind of glue that keeps us together, keeps society together. From working together, we always learn things from each other. And for me, especially during these difficult times, it gives me so much hope and optimism and the feeling that we can work things out better for the future.'
Dr. Jennifer Clarke, Programme Director - Active Citizens Fund Greece
The participants shared many joint understandings of the programme's strengths and weaknesses: the Active Citizens Fund shows a substantial commitment to building the capacity and resilience of the civil society sector, with capacity-building making up at least of 15% of the funding.
In the meeting, participants presented positive examples of management and leadership courses alongside programmes for stabilising the funding base of civil society organisations, many of which have lost income during the Covid-19 crisis. 'It is important to fund civil society because civil society space is shrinking around the world - and Europe is no exception. The restrictions of civic space and the limitations imposed on the work of civil society come in many different forms, ranging from legislative measures to exclusion from decision making processes. If civil society is challenged, so are our shared European values,' explains Sotiris Laganopoulos, Civil Society Officer at the EEA and Norway Grants.
Another success of the Active Citizens Fund is its capability to reach out to small initiatives that are often based outside large urban centres, and organisations representing vulnerable groups such as marginalised Roma communities. Participants shared impressive stories of support for applicants, ranging from one-to-one mentoring to the possibility to present a project idea in an oral pitch.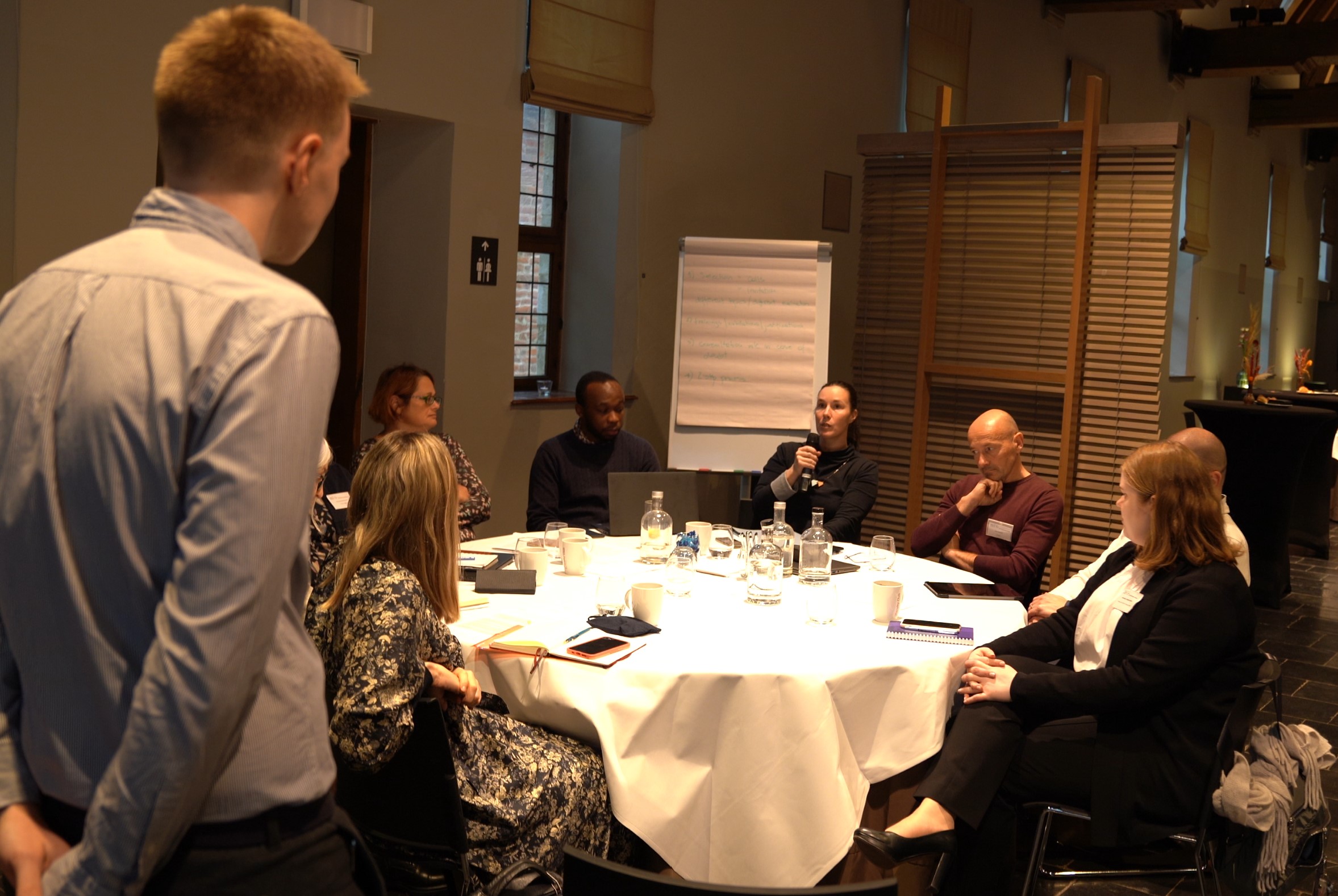 Challenges remain in the administrative burden: more simplification would be an advantage not only for project promoters, partners and applicants of the Active Citizens Fund but also for the Fund Operators and civil society partners in Iceland, Liechtenstein and Norway. Participants discussed practical experiences in assisting civil society organisations with financial reporting as well as ways of working towards results and communicating their impact to a wider public.
The participants agreed that it is not always easy to find the right balance between a long-term and "one-size-fits-all" approach and the diverse and dynamic needs in the national civil society sectors in Europe. Still, it was welcomed that the Active Citizens Fund has proven adaptable to both Covid-19 and the weakening of civic space.
Important measures included waiving the co-financing requirement of civil society organisations and a new pilot scheme for organisational grants.
'Working together and learning from each other is very important for civil society. Civil society actors have different experiences in different countries, and to share lessons learned and what works best in their country with others is very important.'
Rannveig Skofteland, Senior Adviser - Norwegian Ministry of Foreign Affairs
The meeting was the first personal exchange between Fund Operators in over two years. Nonetheless, their community has managed to keep its ties all throughout the Covid-19 pandemic: the group met almost monthly in a Community of Action – a space for enhancing cooperation and learning between them and for discussing support for an enabling space for civil society.
Recently, the Fund Operators also started working together on the EEA and Norway Grants communication campaign #CivilSocietyStartsHere. The campaign highlights the Grants' support to common values such a democracy and human rights. Find out more about the campaign and the EEA and Norway Grants' support for civil society on the campaign website.
If you'd like to learn more about the Active Citizens Fund, click here.