Dina Vardaramatou (pictured second left) is the Coordinator of the STEGI PLUS reception centre in central Athens. It is one of four centres which have received funding through the EEA Grants asylum programme in Greece.
The shortage of reception places has long been a deficiency of the asylum system in Greece. This is particularly acute for vulnerable groups like unaccompanied children, single mothers and the disabled. Of the almost one million migrants and refugees who reached Greece in 2015, the authorities registered around 2 500 minors travelling alone [1].
€6.9 million has been channelled to NGOs to run the four reception centres for such groups. The International Organization for Migration (IOM) in Greece is responsible for the overall management of the programme. As well as basic welfare, the centres offer educational activities, medical care, psychological support and legal assistance.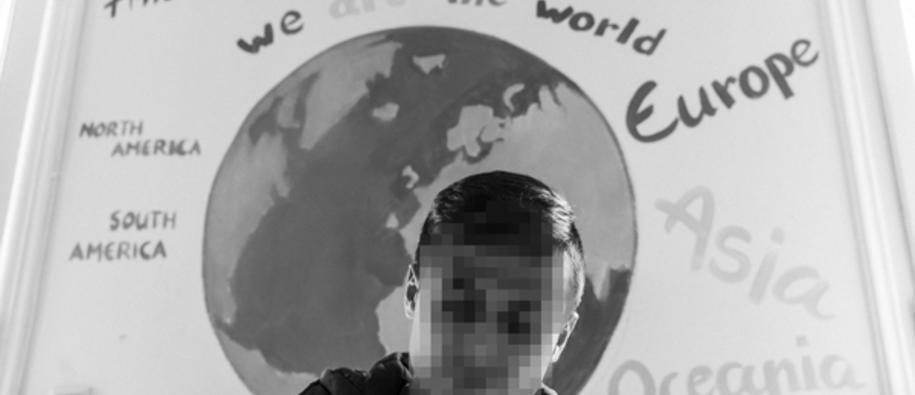 "The impact of the programme cannot be underestimated, particularly for the children on their own. There are only around 400 places nationwide for minors. The programme is providing a quarter of these," said Natassa Arapidou, IOM Project Coordination Assistant.
Snapshot of results
272 reception places secured. 120 of those for unaccompanied children
1 755 unaccompanied children and 121 lone mothers given shelter
380 other vulnerable asylum seekers given shelter
Easy-to-use 'survival guide' produced for asylum seekers and refugees
Pulling together
Running accommodation facilities is a very new field for civil society organisations in Greece. All of the NGOs have gained valuable know-how by 'learning through doing'. As programme partner, the Norwegian Directorate of Immigration (UDI) has also been closely involved in developing and implementing the programmes, and sharing its experience in the running of reception centres.
"We have transferred best practices from Norway and conducted quality controls. The NGOs and IOM Greece have gained valuable experience from this new approach," said Yiannis Tavridis, UDI Senior Adviser.
Elias Rafael, a psychologist at the MELLON reception centre, agreed:
"We are from different organisations but we pull our resources together. Being on the front-line makes us solution-oriented. In fact the name 'Mellon' means 'future' in Greek. And our centre is run by the NGO 'Nostos' or 'home'. That is what we are trying to do here – to offer some homely warmth and hope towards a better future."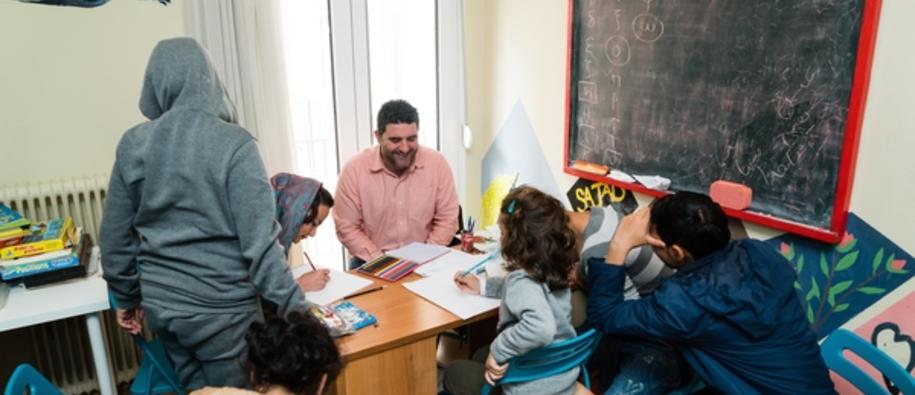 There have been challenges. It can be difficult to convince unaccompanied teenagers to stay in the centres and go through the proper procedures, rather than try to move on towards their destination. As Arapidou explained:
"We need them to understand that the best place for them is in a shelter where we can help them through the proper procedures. Otherwise there are very real risks that they can fall into the hands of traffickers."
Close cooperation with the Guardianship Network developed by the Greek humanitarian NGO, METAdrasi, has been effective here. METAdrasi runs two projects under the EEA Grants NGO programme in Greece. The guardians act as a liaison between the child, the various agencies and the reception centres. Read more
Future hope
While working day-to-day at the reception centres can be emotionally draining, there are also moments of hope. "The good stories are when the children find their parents or relatives through family reunification. We've seen some children who have got their asylum status and been able to get a new start at life," said Rafael.
[1] Eurostat (2015) First time asylum applicants registered in EU member states 2014/2015
More
In response to the worsening crisis, Iceland, Liechtenstein and Norway increased the funding from the EEA Grants scheme to the two asylum programmes in Greece by €3.3 million in 2015. This brings the total allocation for asylum and migrants projects to €24.2 million.
As well as support to the IOM, funding is also being provided to the Greek Asylum Service and First Reception Service screening centres operations at Fylakio and Lesvos. Particular attention under both is given to unaccompanied asylum seeking children.
A further €6.5 million from NGO programmes in a number of beneficiary countries supports migrant welfare and integration projects.
Overview of asylum and migration programmes