About the BlueHealthPass
The project aims to extend an existing digital health platform called "eHealthPass" and tailor it specifically to seafarers. Gnomon, the Greek tech company behind this innovative development, believes that this patient-centred approach will enable frictionless data flow between seafarers and healthcare professionals on dry land. On behalf of the Fund Operator (Innovation Norway), Programme Officer, Theocharis Adraktas Rentis, says;
"The BlueHealthPass will introduce a holistic approach that allows the self-management of medical conditions developed by the seafarers and the remote monitoring of their health condition by healthcare professionals. An additional benefit of BlueHealthPass will be the reduction of the strain to the healthcare system by limiting unnecessary and unplanned medical examinations of seafarers."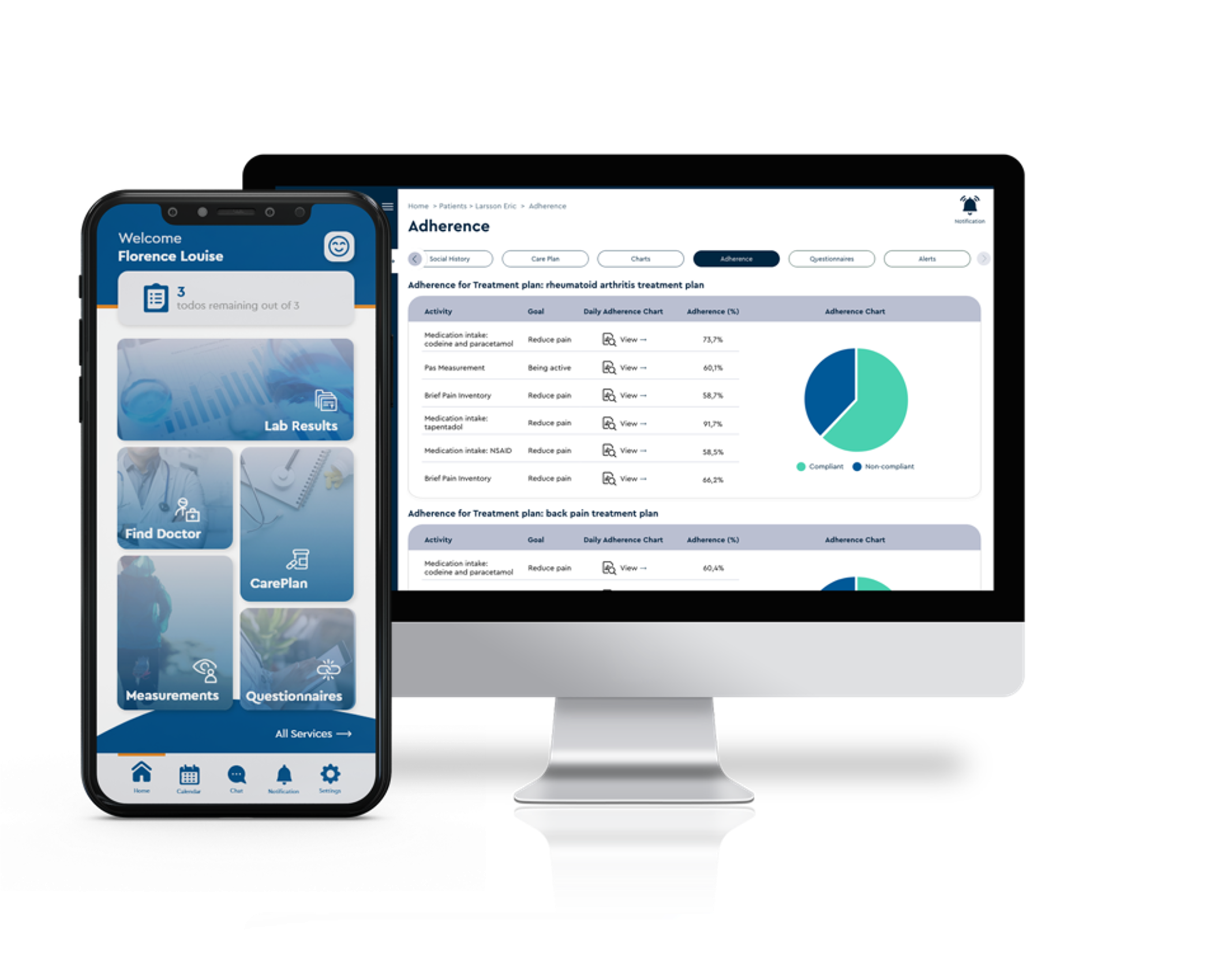 Weathering the storm
In 2021, the UN recognised the work of 2 million seafarers in 'extraordinary challenging times during COVID-19'. Seafarers faced humanitarian crisis as they were stranded at sea, unable to disembark from the ships they operate, due to lengthy contract extensions amid the pandemic according to the UN. For the project BlueHealthPass, it was all-hands-on-deck as the pandemic hit.
"The pandemic accelerated the need for eHealth solutions that facilitate teleconsultation, remote monitoring of a medical case, and self-management of the conditions by the patients," says Programme Officer, Theocharis Adraktas Rentis
The BlueHealthPass in practice
"The BlueHealthPass allows the health care professionals to create personalised care plans that seafarers can follow (via the mobile application) in order to maintain a healthy status. The care plan may include, specific dietary plan, regular physical exercise, medication prescription if needed, personalised questionnaires to regularly assess the condition of the seafarers and educational material that increases the awareness of the seafarers and help them adopt a healthy lifestyle" says Programme Officer, Theocharis Adraktas Rentis.
Together with the Norwegian research organisation Sintef, the BlueHealthPass brings together multiple stakeholders (including seafarers, maritime companies, Health Care professionals in domestic and foreign countries and insurance companies) to a digital healthcare ecosystem. The outcome will offer seafarers preventative measures, such as a personalised treatment plan or physical/ mental exercise plan facilitated using AI and machine learning algorithms, as well as reactive measures in the case of emergencies, such as remote health advice via teleconference. Watch the full testimonial from Sintef here to learn more.
Beyond the horizon
BlueHealthPass is part of the innovation, business development and SMEs in Greece, which focuses on strengthening the competitiveness of European businesses through investments in innovation. Click here to read more at eeagrants.org. This project is taking a step towards protecting seafarers and supports the sustainable development goals for ensuring the safety and security of life at sea.