In Europe, a robust legal and justice system serves as the cornerstone of a democratic society. Recognising the significance of expanding access to legal assistance, protection, and ultimately, justice, Bulgaria is leading a transformative effort to empower marginalized communities. By providing legal advice, support and services, particularly to victims of domestic and gender-based violence, children at risk and Roma communities, partners in Bulgaria and Norway are working together to ensure universal access to legal aid.
"Access to legal assistance is key to breaking the cycle of violence." 

Ivan Minkov, Programme Operator

  
A key output of the project is the creation of free mobile legal aid units, developed in partnership with the Norwegian Courts Administration. The units are comprised of lawyers and Roma mediators and help reach vulnerable and isolated communities throughout Bulgaria. This collaborative project, supported by the Norway Grants in Bulgaria, not only expands access to the justice system but also strengthens democracy in Europe by driving legal aid reform in the Grants' Beneficiary States.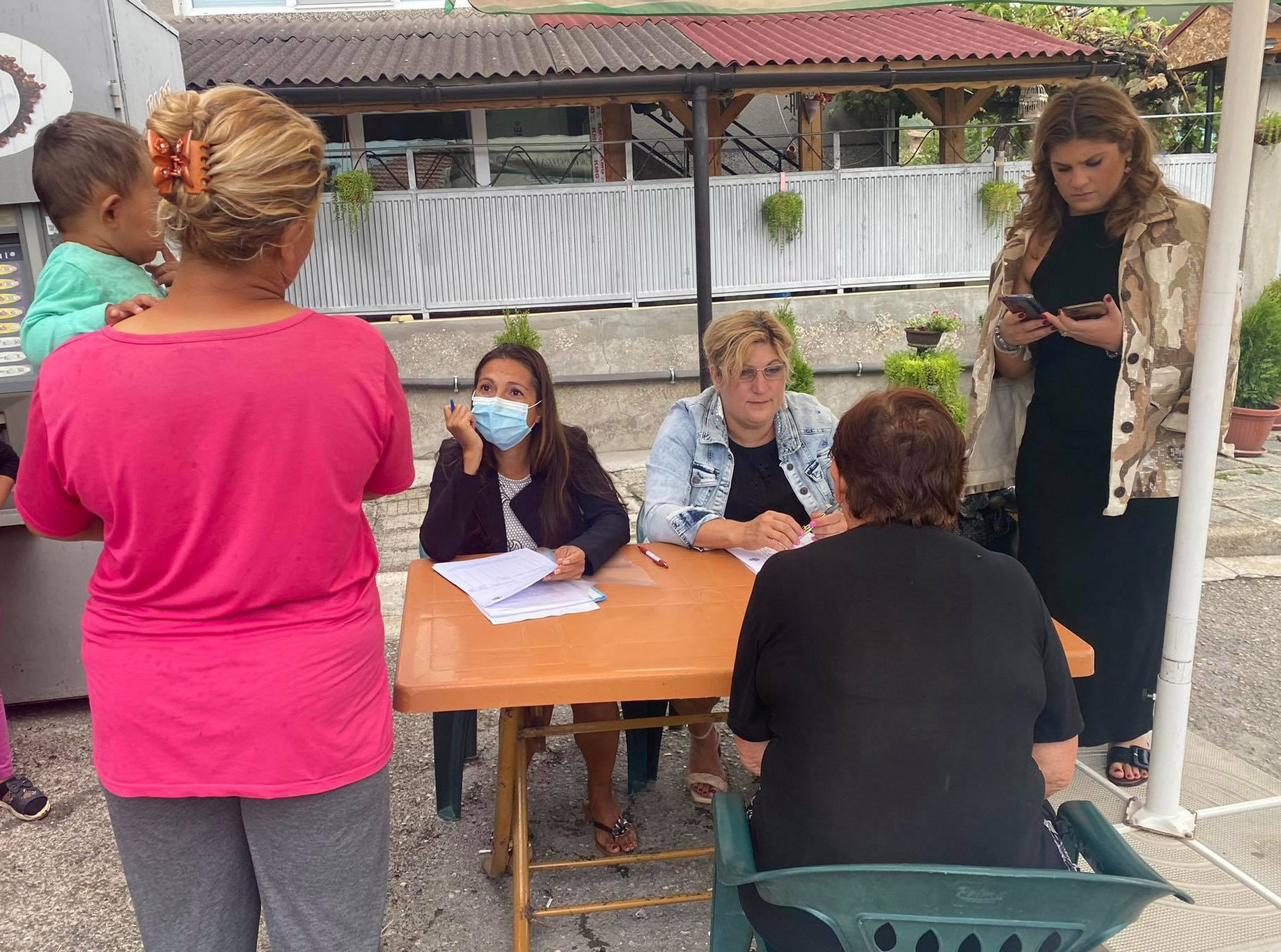 © Silvia Gurmeva - Information and Communication expert of the Justice programme in Bulgaria
At the heart of this project is the recognition that universal access to legal aid is essential for justice to thrive. This collaborative effort involves cooperation among ministry officials, lawyers, local municipalities and organisations, working hand-in-hand to expand access to the justice system. By providing crucial legal advice, support, and services, Bulgaria is empowering those who are most in need of legal assistance and help them navigate the justice system effectively.
Irena Stassinopulu, a lawyer involved in the project's legal aid mobile units, highlights the impact of removing physical barriers to legal aid. "So far, we have provided consultations to more than 6,000 people within the implementation of the project. During the consultations, we stumble upon various problems in numerous fields. Often, we also face people in an emotional state," explains Stassinopulu.  
Ivan Minkov, the Programme Operator, emphasises the instrumental role of the Norway Grants in this project, stating that "the Norway Grants allowed Bulgaria to set up legal mobile units that bring the Court to marginalized citizens." This support has enabled the project to reach those in remote and isolated areas, providing them with essential legal assistance.
Through the mobile teams of lawyers and Roma legal mediators, the project has already provided thousands of legal consultations, ensuring effective communication, interpretation services, and support in sensitive cases. The project also enhances local coordination and cooperation in responding to domestic violence cases, and conducts information sessions for students and teachers, addressing topics such as protection, discrimination, and access to justice.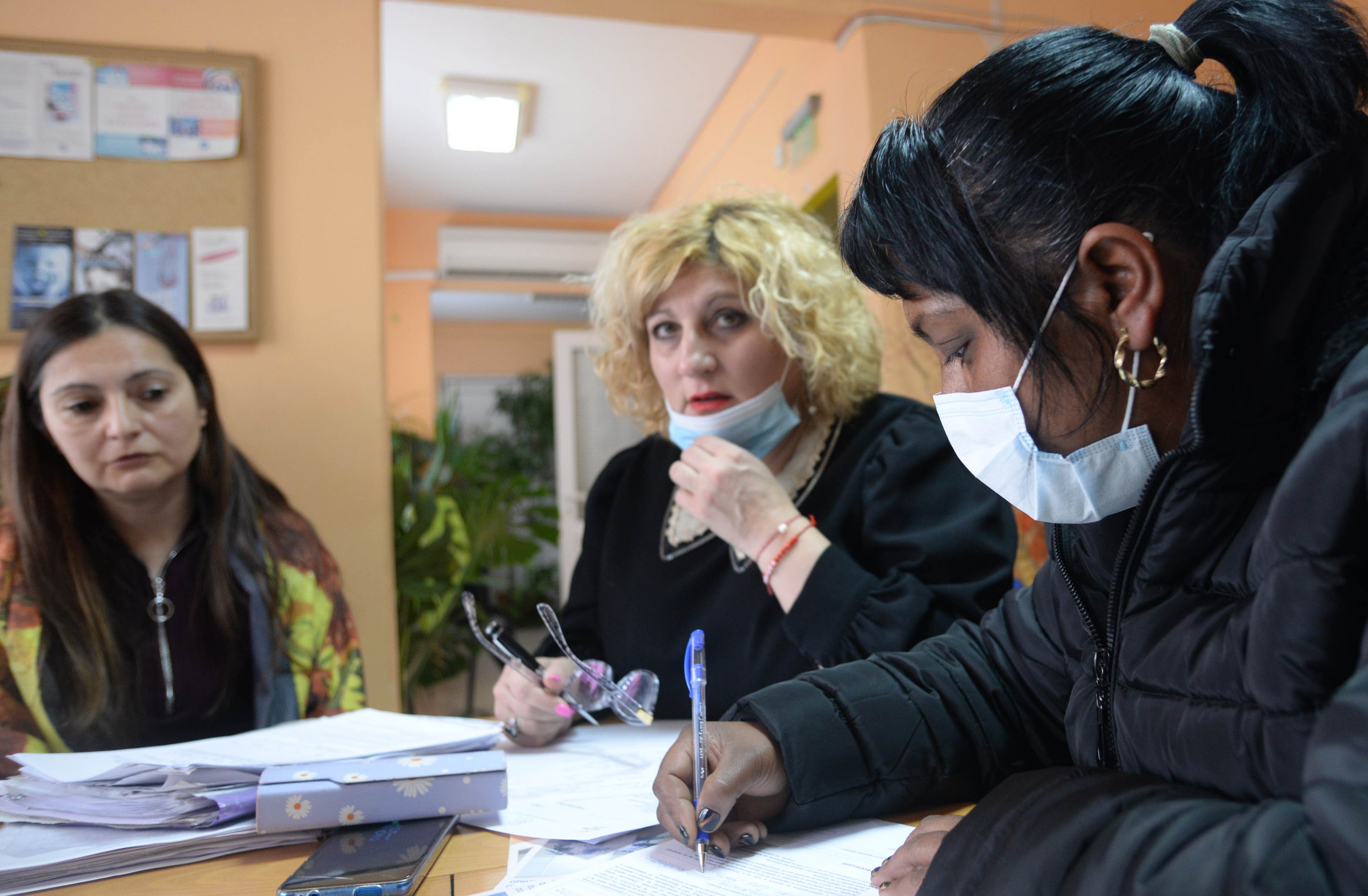 © Silvia Gurmeva - Information and Communication expert of the Justice programme in Bulgaria
The Norway Grants play a pivotal role in making democracy stronger across Europe by supporting legal aid reform in the Beneficiary States. Through the Grants' support and projects like this, Bulgaria is driving meaningful change and laying the foundation for a more inclusive and just society.
"Removing physical barriers to legal assistance works." 

JIrena Stassinopulu, a lawyer involved in the project's legal aid mobile units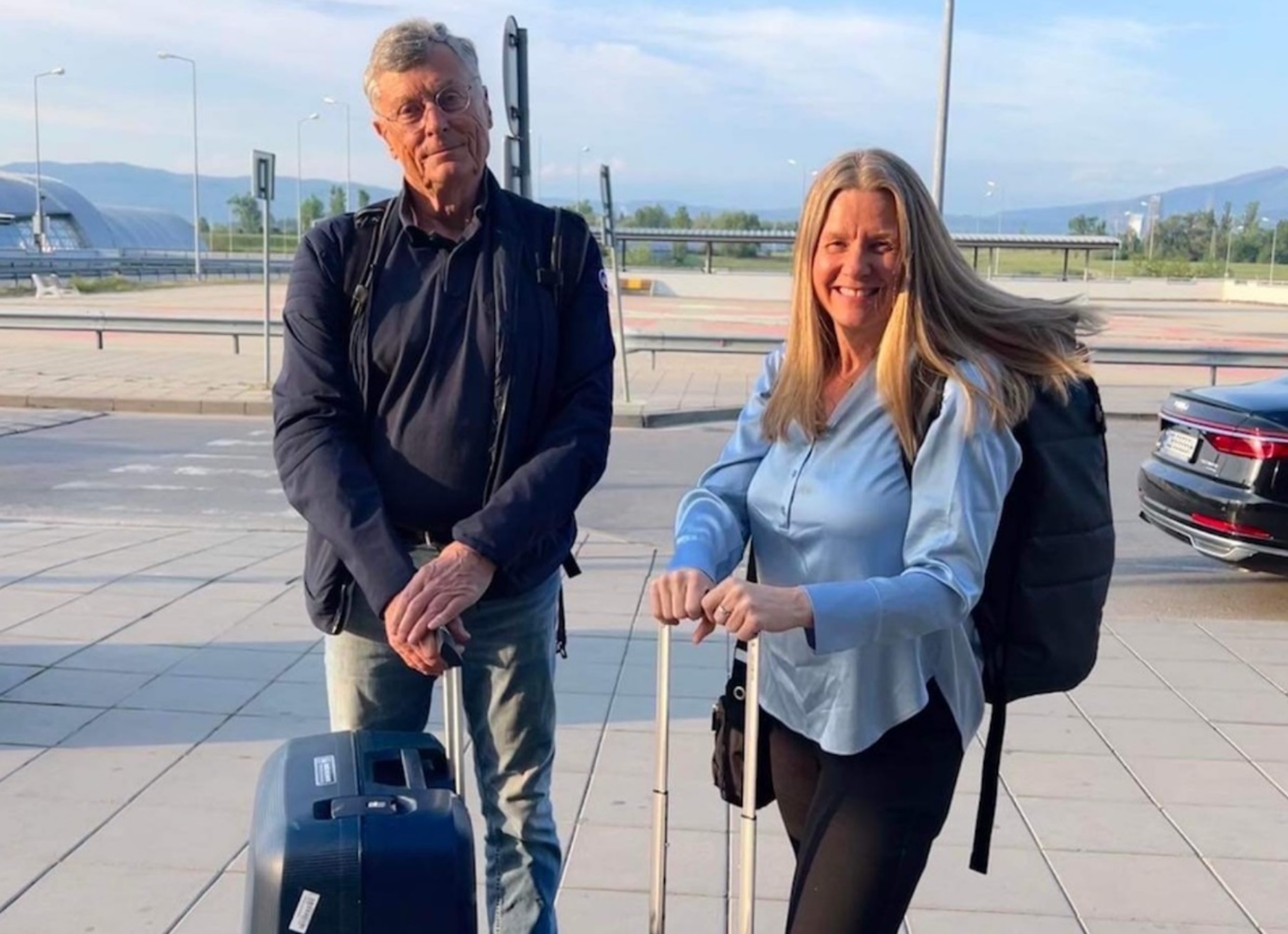 Jon T. Johnsen and Cathrine Moksness at the airport in Sofia on their way home after the study trip (Photo: Norwegian Courts Administration). Find out more here.
The collaboration between Bulgaria and Norway highlights the importance of international cooperation in expanding access to justice and strengthening the rule of law. Through continued efforts and support, the vision of a more equitable and inclusive legal system can be realised, creating a brighter future for communities in Bulgaria and beyond.
Find out more about the project here: https://www.eeagrants.bg/en/stories/kak-dostpt-do-pravna-pomoshh-promenya-zhivota-na-uyazvimite-xora-v-blgariya

And read more about our Justice programme in Bulgaria here: https://www.eeagrants.bg/en/programs/justice

---

This article is part of the #OurStories campaign. The campaign looks at the vast variety of inspirational stories of projects and connections made possible through the EEA and Norway Grants. We will be sharing these stories on this website through articles and videos published on social media and Youtube. More importantly, #OurStories is a platform for the thousands of project participants who have in one way or the other been involved in projects made possible by the EEA and Norway Grants. 
Follow us on social media(@EEANorwayGrants) to stay up-to-date on #OurStories and find more stories here.