Creating a sustainable future for all
In a world where the impact of human activity on the environment is becoming increasingly apparent, there is a growing urgency to find sustainable solutions that will help us create a better future for ourselves, our next generations and for the planet. Biosphere reserves offer a glimmer of hope in an otherwise bleak landscape. Just like a gemstone, these reserves have immense value that is not immediately visible to the naked eye: a solution for a sustainable future. But as any gemstone, they need to be polished and showcased to reveal their true worth and potential.
In 1971, UNESCO developed the World Network of Biosphere Reserves, which now covers more than 730 Biosphere Reserves in the world, ranging from mangroves to tropical forests. Biosphere Reserves promote the conservation of biodiversity, support sustainable development, and encourage scientific research and education, thus contributing to the 2030 UN Agenda for the Sustainable Development Goals (SDGs).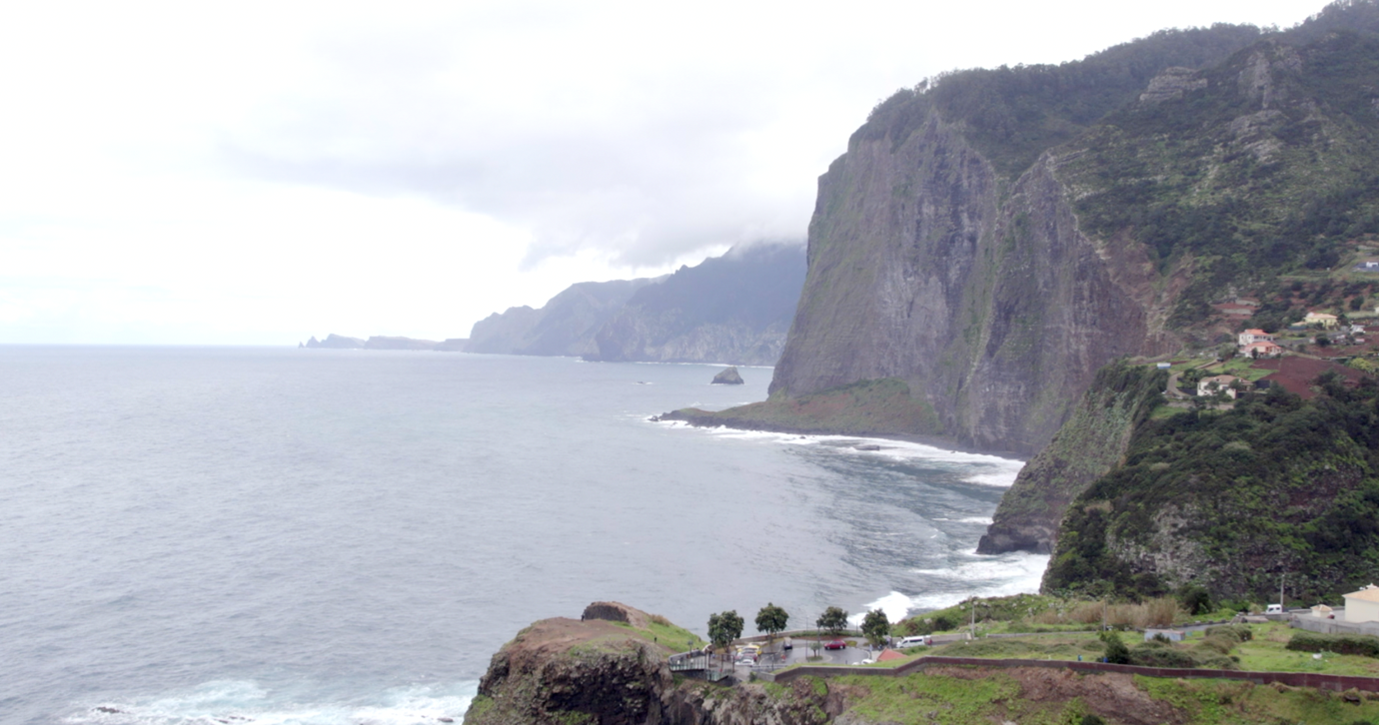 Landscapes from Santana Island, Madeira, Portugal. ©EEA and Norway Grants
Portugal boasts a remarkable collection of 12 Biosphere Reserves, which occupy approximately 7,680,000 hectares or what is basically 13% of the Portuguese land area. They range from the lush forests of Peneda-Gerês to the pristine coastal habitats of Southwest Alentejo. These hidden gems are home to some of the most diverse and fragile ecosystems in Europe and are essential for the well-being of local communities and the planet. They safeguard Portugal's rich natural and cultural heritage.
However, UNESCO's Biosphere Reserves face threats such as habitat loss, climate change impacts, invasive species, pollution, unsustainable resource use, and development pressures. To address these threats, comprehensive conservation strategies, sustainable land management practices, community engagement, and international cooperation are needed. That is why a multidisciplinary team with partners from Portugal, Norway and Iceland joined forces and created the project 'Biosphere Reserves: sustainable territories, resilient communities', with support from the EEA Grants. The project took these reserves to the next level and helped set Portugal apart in the realm of Biosphere Reserves.
"The project was an answer to a desire and request from many Biosphere Reserves in Portugal that felt the need to support and enhance what Biosphere Reserves are." 

Antonio Abreu, Project Coordinator

 
Unveiling the hidden gems with one project…and lots of activities
The project 'Biosphere Reserves: sustainable territories, resilient communities' focused on three key objectives. Firstly, the project aimed to amplify knowledge as a tool for societal transformation. This was achieved by conducting ecosystem service mapping and collecting comprehensive data through an open science environment. This information, gathered from interviews with local communities, has helped better understand the local economic value, cultural heritage, and identity of these regions, and has facilitated the creation of new development opportunities.
"We have developed an ecosystem service modelling tool that we share with our Portuguese partners and the Portuguese Biosphere Reserves. This tool is used to see how people value their natural environment and which benefits they receive from nature in these different reserves". Inger Måren, professor and UNESCO Chair holder at the University of Bergen,
Secondly, the project sought to strengthen the managerial capacity of the biosphere reserves. Collaborative efforts from several institutions including Quaternaire Portugal, the Pedro Nunes Institute, Universidade Nova de Lisboa and the University of Bergen helped improve the management and skill-building within the local economy, with a focus on sustainable tourism and entrepreneurship. The project provided tailor-made training for Biosphere Reserve managers and stakeholders. "For several years, the Portuguese majors and Biosphere Reserve managers didn't have enough capacity. What was needed was better capacitation and more knowledge to boost the reserves. Today, we have better managers on the Biosphere Reserves. We established a network between them", says Antonio Abreu.
"The EEA Grants have helped us, as a Biosphere Reserve, to sensitive people around us or that are here, giving the tools and knowledge to valorise as actors of the Reserve." 

Maria Jose Silva, Manager of the Santana Biosphere Reserve
Lastly, the project aimed to raise awareness about the biosphere reserves among the local population. The partners developed a branding strategy to enhance their visibility and foster national and international cooperation opportunities. "We designed a brand called Portuguese Biosphere Reserves that is now used to publicise and position these territories together in front of different audiences. We also developed a communication and marketing strategy for the Biosphere Reserves.", adds Antonio Abreu.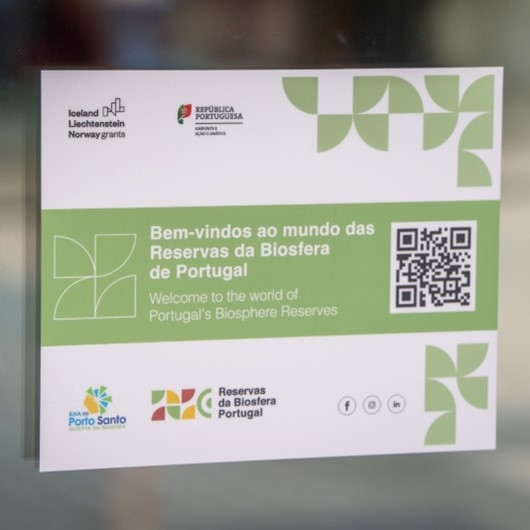 Plaque at the Porto Santo Island with the branding of the Portuguese Biosphere Reserves. ©EEA and Norway Grants
For more than two years, the project conducted several activities, including the Biosphere Reserve Olympics, activities involving Portuguese schools, and the creation of Biosphere Reserve Ambassadors. The first Festival of Biosphere Reserves in Portugal was also organised from April to May 2023 with lots of events and activities including guided tours, artistic workshops, live cooking demonstration, music events and debates to learn about local traditions and the cultural heritage of the territories. These efforts are already yielding positive results, with more and more people discovering the hidden treasures of the Biosphere Reserves and recognising their value for the present and future generations.
Learning from each other to build sustainable communities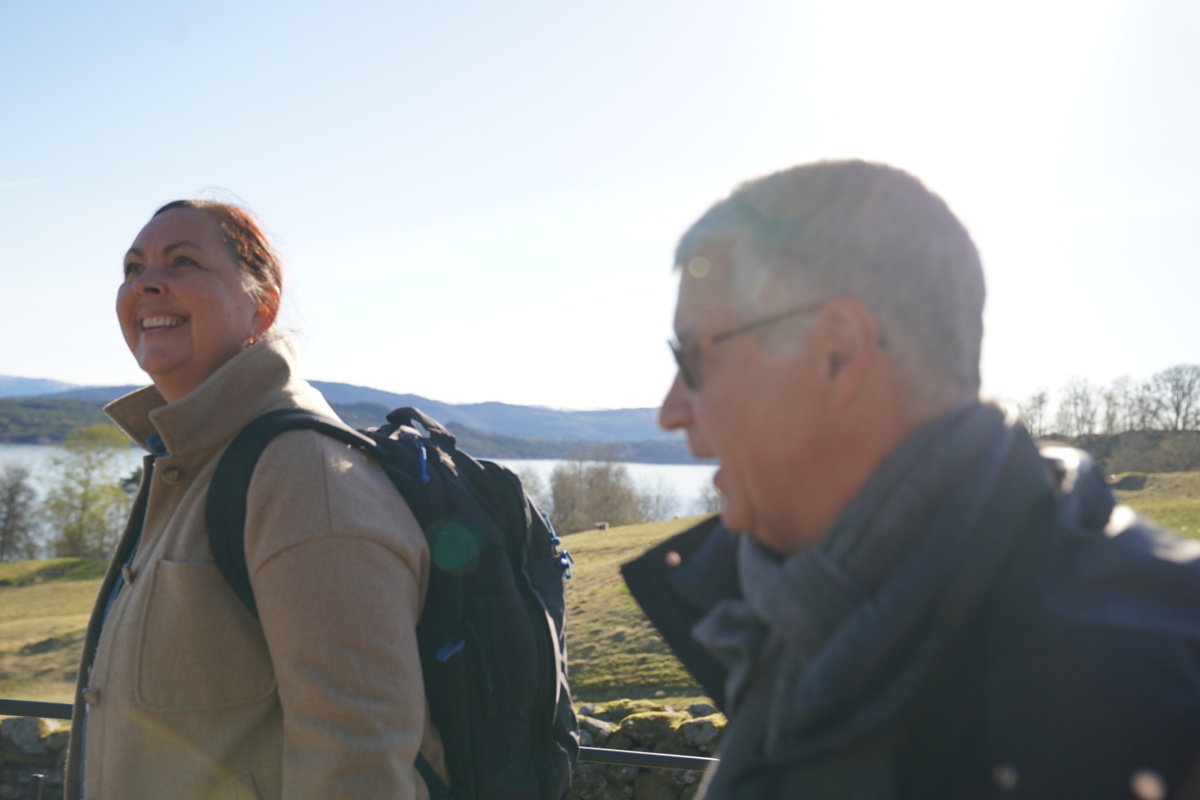 Kari Evensen Natland and António Domingos Abreu during the study visit at Nordhordland UNESCO Biosphere. ©EEA and Norway Grants
One of the unique aspects of the project is the involvement of Norwegian and Icelandic partners. The Norwegian Nordhordland UNESCO Biosphere is currently the only UNESCO Biosphere area in Norway. Iceland, on the other hand, is yet to get the UNESCO recognition. Through this project, teams from the three countries, including the Icelandic National Commission for UNESCO, participated in several study trips in Iceland, Norway and Portugal to find out what makes the Portuguese Biosphere Reserves unique – and explore the potential to do the same.  
"The cooperation across borders that this project offered was simply the opportunity we needed to learn and exchange best practices from other Biosphere Reserves, We are now partner in another project mapping possible new Biosphere Reserves all over the Nordic countries." 

Kari Evensen Natland, Coordinator, Nordhordaland UNESCO Biosphere 

 
By coming together – humans and nature – this project shows that preserving our natural resources is not only possible, but essential. Through mutual learning and understanding, Portugal, Iceland and Norway are helping to build sustainable communities that respect and enhance the world we inhabit, paving the way for a more harmonious and resilient future.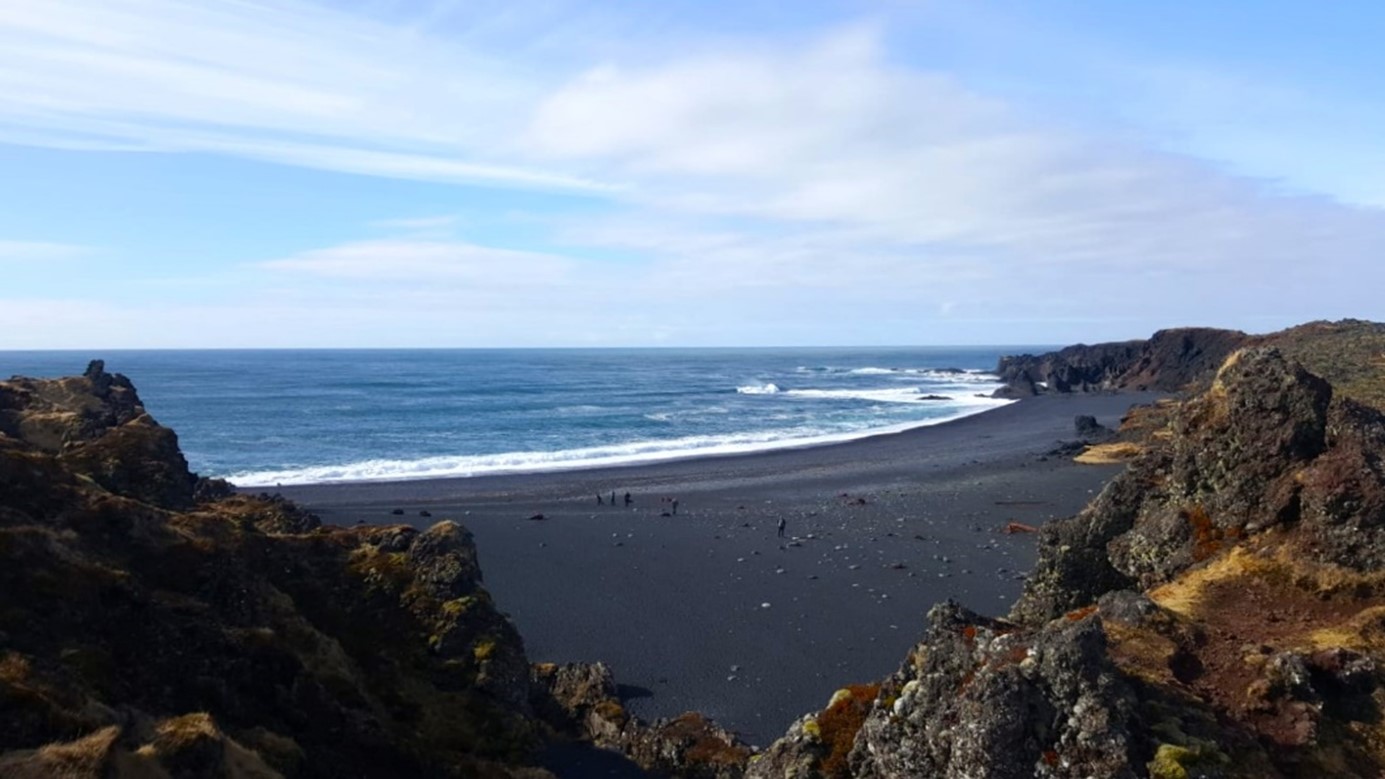 Djúplónssandur: a black-sandy beach in Snæfellsnes peninsula of Iceland. ©Icelandic National Commission for UNESCO
Find out more about our green programmes here.
Find out more about the green projects we support in the Beneficiary States here.
This article is part of the #OurStories campaign. The campaign looks at the vast variety of inspirational stories of projects and connections made possible through the EEA and Norway Grants. We will be sharing these stories on this website through articles and videos published on social media and Youtube. More importantly, #OurStories is a platform for the thousands of project participants who have in one way or the other been involved in projects made possible by the EEA and Norway Grants. 
Follow us on social media(@EEANorwayGrants) to stay up-to-date on #OurStories and find more stories here.