Bringing art and activism to the Latvian Countryside
Circus for Climate was born out of the need for more access to contemporary art and artistic communities for younger people – especially in the countryside. While Latvia's capital, Riga, does have such opportunities, there is a lack of cultural and artistic products for teenagers and youngsters especially outside of the big theatres in the capital city. Performance art isn't often aimed at teenagers.
"Experience of art is highly dependent on the financial and social situation of people's families as often access to culture is a question of mobility. Young people mostly consume culture through their smartphones and create connections across the world on different platforms," says Anna Eglīte, Communication Manager for the Circus for Climate project.
Art is essential for diversity of opinions, and a healthy exchange of opinions is the benchmark of a healthy democracy – for all age groups. The people at Circus for Climate are not just focusing on art for the sake of it. They want to put art in a political context for youngsters and use art to give them an avenue for expressing their opinions. Thanks to the support of the EEA and Norway Grants, six workshops and laboratories were held in collaboration with their Norwegian Partners, "Acting for Climate". The workshops are mixing different performance arts in nature that are designed to invigorate young people's imagination and encourage them to create.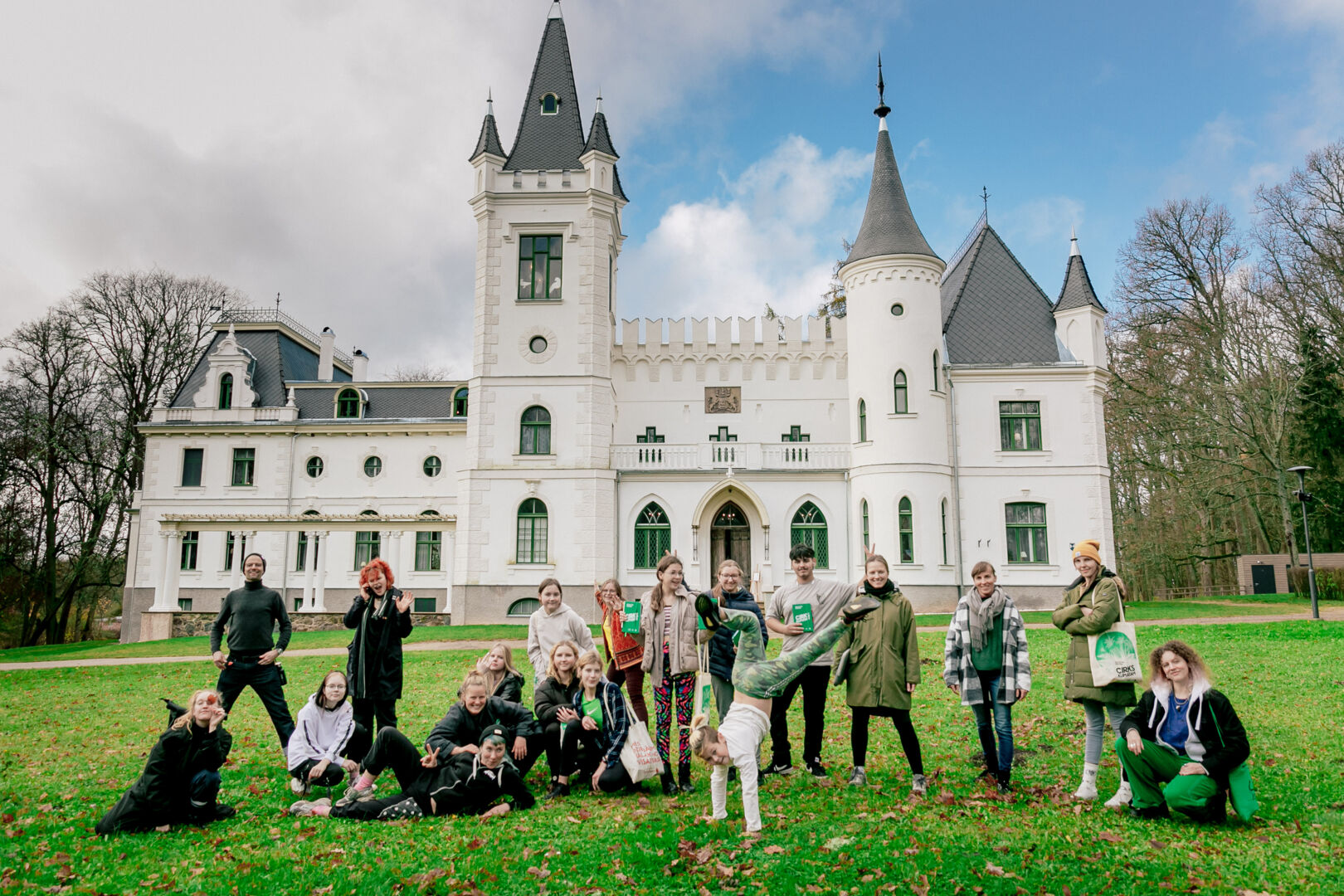 © Lauris Viksne
The becoming of an artist
The laboratories are always connected through strong themes and methods, such as nature as a starting point to explore one's core values and using online platforms that teens connect most to. Art was the centrepiece, and the people at Circus for Climate wanted expression to be truly coming from places young people were interested in, and that were connected to their own moral values.
The laboratories give participants many different ways of experiencing and creating art. The first laboratory had comic book visual artist Ingrīda Pičukāne and Vivianna Maria Stanislavska to discuss visual art, movement, and activism as a way of storytelling and to visualise things we find difficult to talk about. Later laboratories focused on circus and theatre methods with the themes of Movement, environment, and activism. During the later workshops, the Norwegian partner "Acting for Climate" were essential in the workings of the project.
"Acting for Climate has an important role in this project's implementation and in experience and knowledge exchange with involved institutions and artists in Latvia. In this project artists from Acting for Climate have taken the role of being the main leaders for implementing circus and movement methods during the workshops with youth as well as taking the responsibility of the artistic direction of final performances," says Eglīte.
During the laboratories, the emerging artists were given different activities and opportunities to create the content of the final performance. At the end of each laboratory, they had the opportunity to become directors and to see how their ideas directly influence the mood, actions and movement of the artists. And for the comic book laboratories they created storyboards for what would be actual augmented reality story books.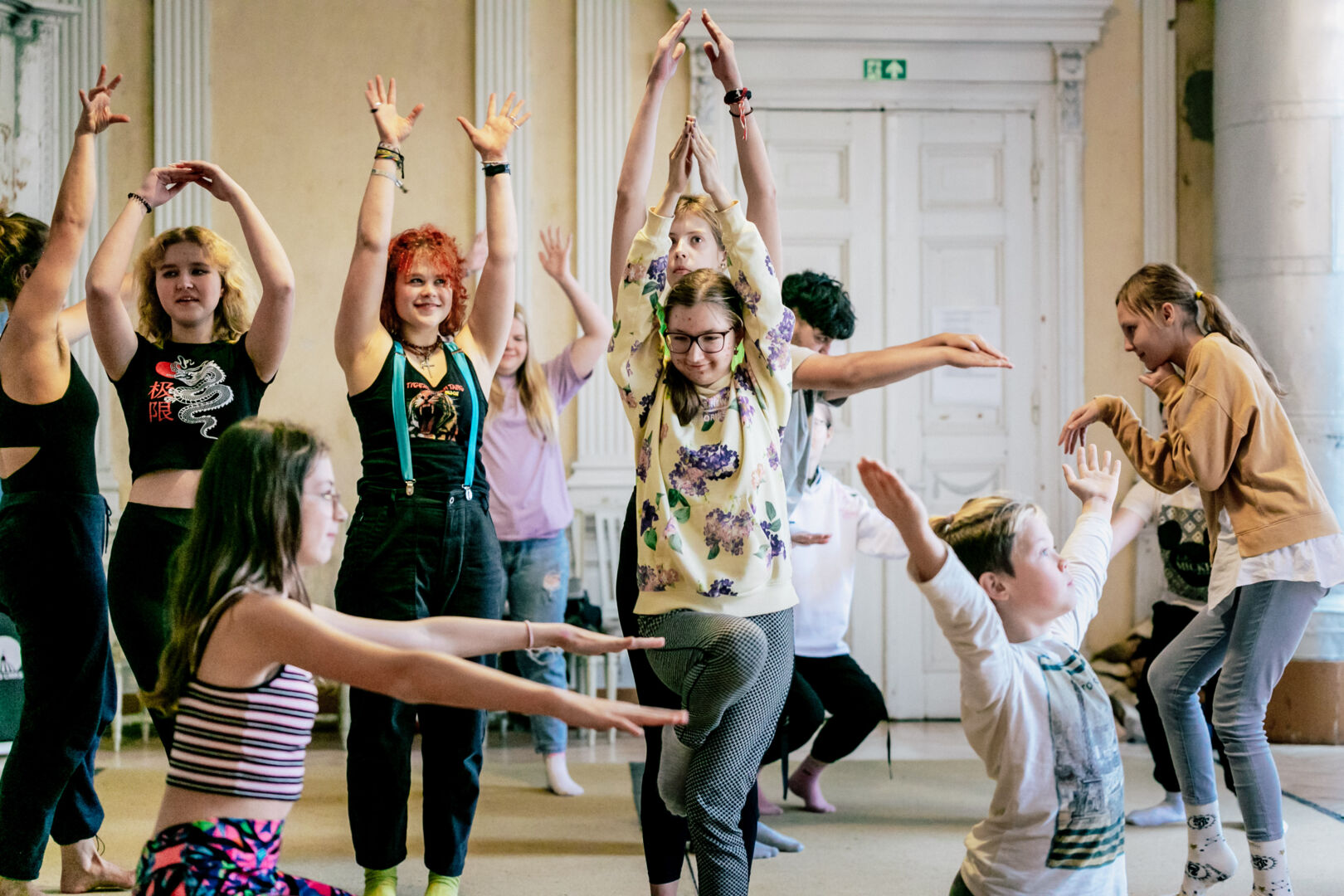 © Lauris Viksne
Art, activism, or both?
At the end of the day, these art forms were used to say something about current issues in the world, and climate change shone as a core topic of discussion and expression. The participant sought to use what they at learned in the workshop and use that knowledge to ask difficult questions about climate change.  Art can set the tone for political issues and start difficult conversations. The people at Circus for Climate don't want to tell young people how to think and feel, but to simply provide tools for expression and empower their voice. Performance art can be a powerful tool for just that.
"Art movements and artists all through history have been one of the first trend setters in changing behaviours within the society. Art encourages us to develop our imagination and to visualise the possible scenarios which are either reflections on how we live today or how the reality could be" says Eglīte.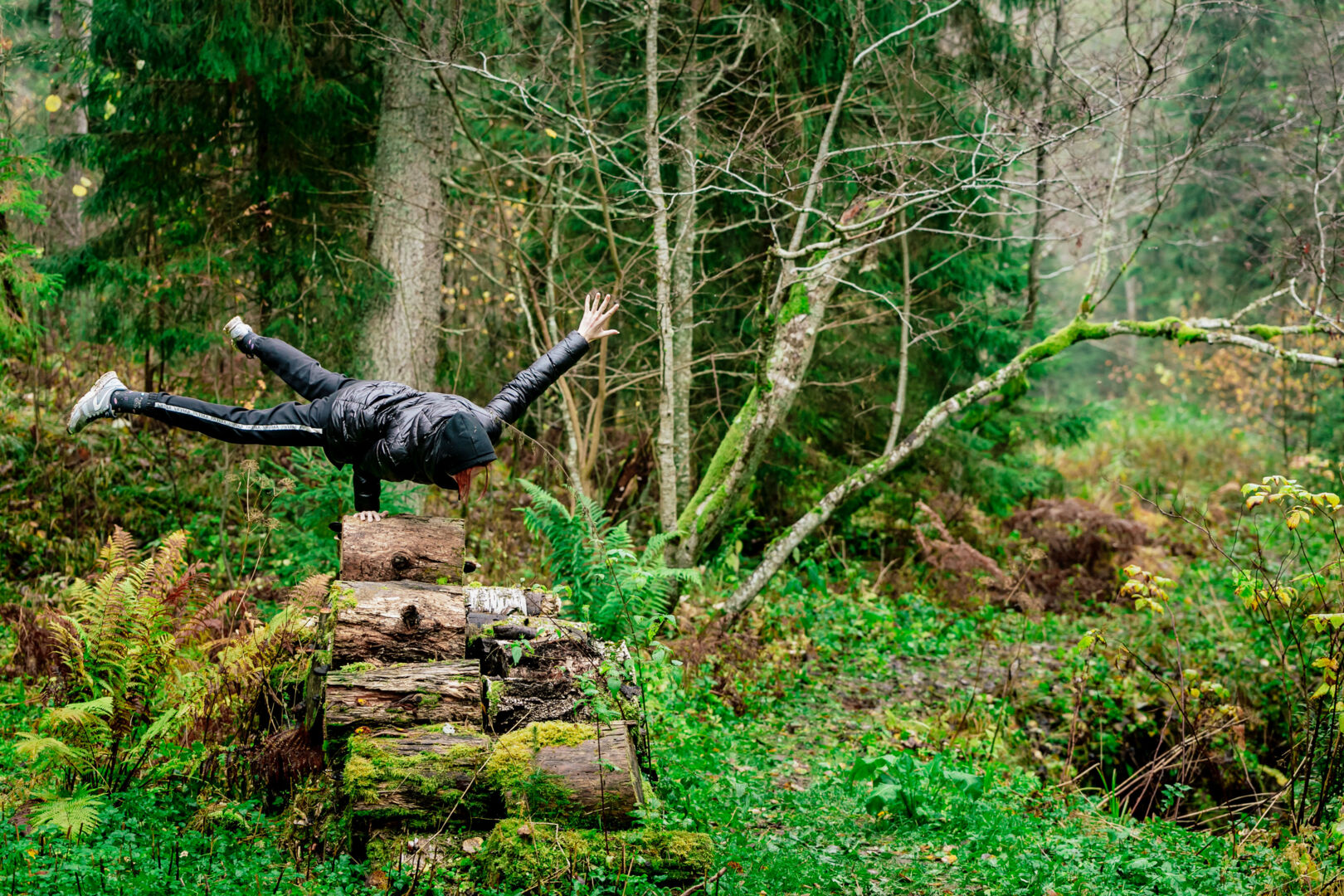 © Lauris Viksne
The leaders of tomorrow
The next generation to come will have the tools and the knowledge needed to tackle tomorrow's challenges. Art can be essential in forming that knowledge, and through these workshops, young people in Latvia have been given the opportunity to develop their own thoughts on societal issues and present their own feelings on it.
Fostering one's own critical opinions about the surrounding world is a profoundly enriching and flourishing experience. By combining art and performance this project asks just the right question: what do we truly want to protect?