Climate change is real. It affects our ecosystems, our economy and the way we live. It has alarming and disastrous consequences. Floods, droughts and heat waves constantly threaten our well-being. Plants and animals struggle to adapt to extreme weather changes.  
According to the European Environment Agency, in the period 2010 – 2016, total waste generation increased by 3% (almost 74.7 million tonnes) in the EU-28. On average, more than 5 tonnes per capita of waste are produced in Europe every year. Only 38% of waste in the European Union is recycled and more than 60% of household waste still goes to landfill in some EU countries.  
To protect our environment and our health – we need to act. By improving waste management, stimulating innovation in recycling and limiting landfilling we will be able to transition into a circular economy. That is why the EEA and Norway Grants support a wide range of efforts to create a more sustainable, cleaner and better future for all. 
Here are five projects that are making a difference in Portugal. Get inspired!   

iREC Project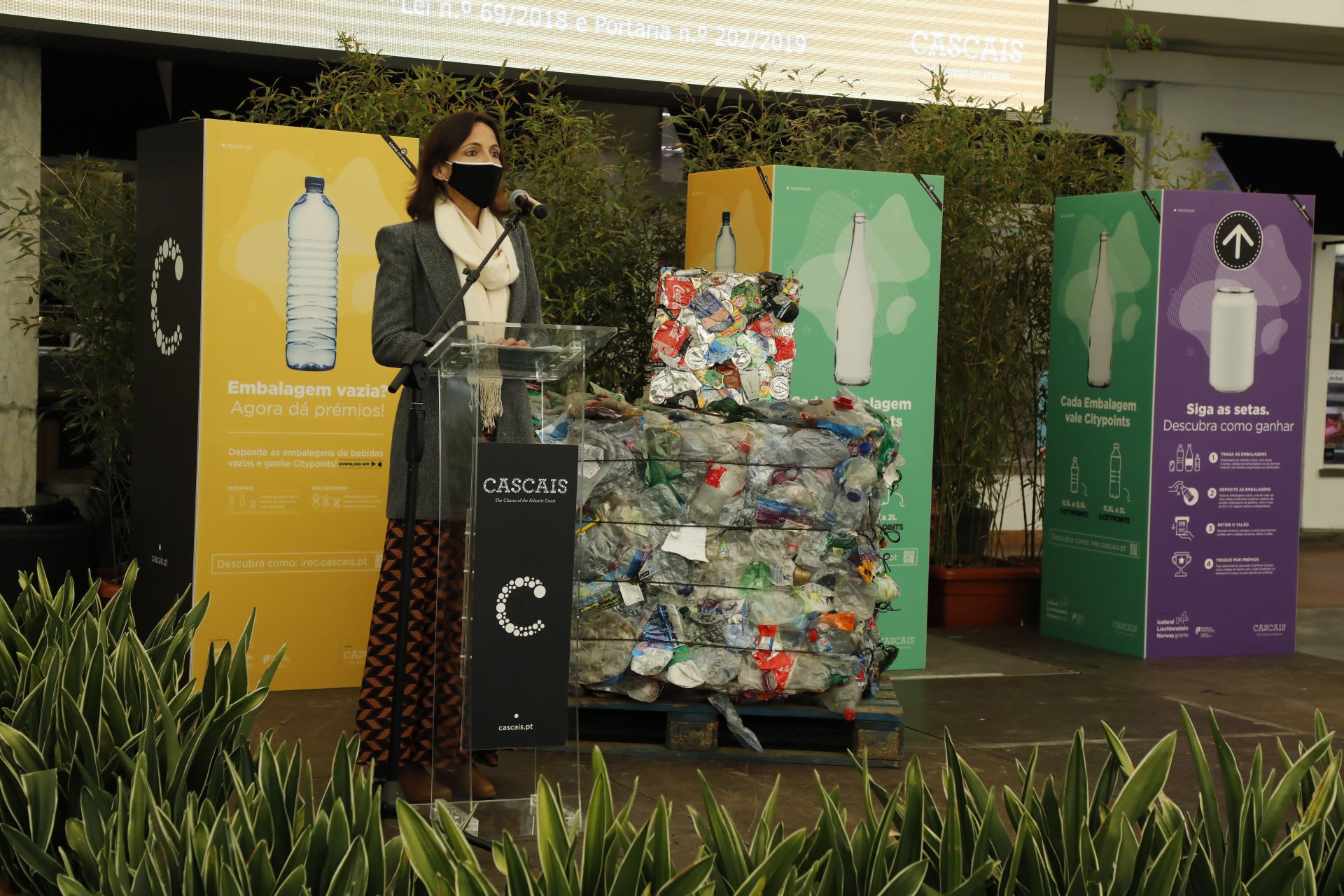 Credits: Ambiente Cascais 
Recycling levels remain low in Portugal. Cascais is implementing a pioneering project that will promote recycling and the value of waste. The iREC project brings an innovative approach to the management of single-use containers. By bringing together an experienced team of retailers, research centres and companies from the waste sector, the project is setting up 10 Reverse Vending Machines – a machine where people can return empty beverage containers like bottles and cans –  in the main commercial spaces of Cascais (Portugal). Through a partnership with Nova SBE, this project will also conduct an impact analysis that will help prepare what will be the national recycling system by 2022.  Through a gamification system, these machines will award users for depositing plastic and glass containers thus supporting the transition to the new recycling system in Portugal.  
Find out more about this project here and watch this short video.  

Bebidas + Circulares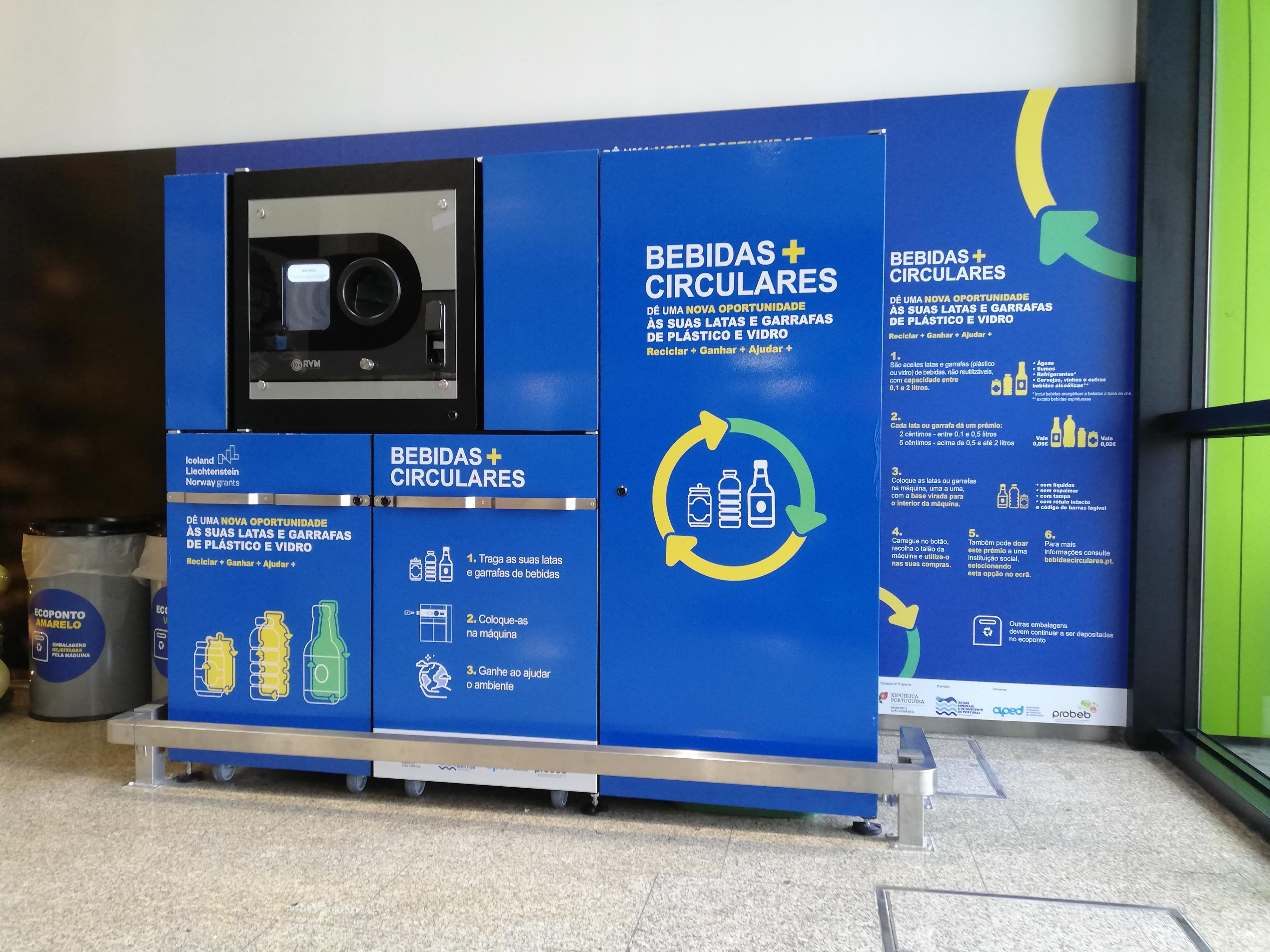 Credits: Projeto Bebidas + Circulares 

Programme: Environment  
Lisbon is also on a race to promote the circularity of recovered materials. Thanks to the Bebidas + Circulares project, three partners will implement a packaging collection system that will reward consumers every time they return a non-reusable drinking bottle, can or glass. The project is part of the Lisbon Green Capital programme and it aims at installing 11 recovery points in various commercial spaces in Lisbon. This will result in the collection of no less than 2.5 million packages and it will help recycle more than 50 tonnes of plastic.  
Find out more about this project here and here.  
Bottle to Bottle  
Project Promoter: Ecoibéria- Reciclados Ibéricos, S.A. 
Project Partners:  EXTRAPOLYMERS S. L. and Sociedade da Água de Monchique, S.A . 
EEA Grants:  695,861.31€ 
Programme: Environment  
The project Bottle to Bottle aims to increase the recycling of plastic bottles through innovative solutions. By using modern equipment and technologies the project will support the reintroduction of a raw material top quality (recycled PET flakes) for the production of new plastic bottles. The Bottle to Bottle project will increase by 32.5% the use of secondary raw materials and will help recycle more than 8000 tons of plastic.  
Find out more about this project here.  
Packaging deposit system in the Azores 
Project Promoter: Regional Directorate for the Environment  
EEA Grants:  719,910.11€ 
Programme: Environment  
This project will support the acquisition of 25 reverse vending machines designed for the deposit of non-reusable beverage packing that will be installed in the 9 islands of the Azores archipelago. This system will make it possible to improve the quality of the packaging collecting, making it more valuable when it is recycled and instilling good habits regarding the consumption of solid waste. The project will also involve 19 municipalities from the entire archipelago and the three largest companies in the beverage industry based in the Azores.  
Find out more about the project here.  

REAP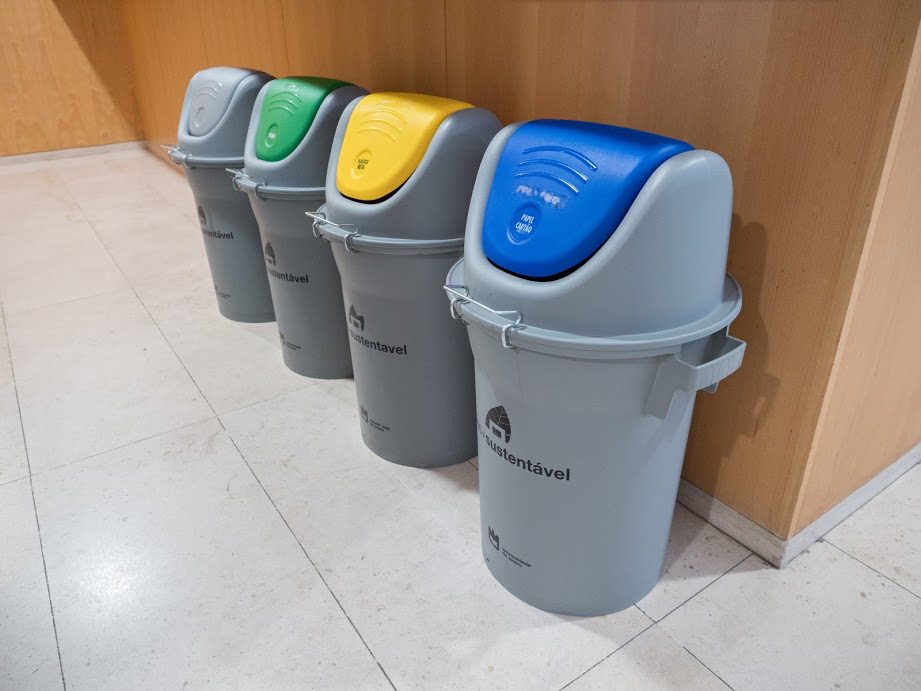 Credits: University of Aveiro
Project Promoter: University of Aveiro 
Project Partner: Infinitum AS  
EEA Grants: 715,733.24€ 
Programme: Environment  
Young generations play a big role in the protection of our environment. That is why the REAP project will give students of the University of Aveiro the possibility to be reimbursed for each bottle they return. For the implementation of the project, the University of Aveiro will partner up with the Norwegian company Infinitum, which has extensive experience in implementing the refund collection system in Norway.  
Find out more about this project here.  
 
Did not get enough? Discover what the EEA and Norway Grants do for a greener Europe here.   
Download the Factsheet on the EEA and Norway Grants contribution to the EU Green Deal here.