The credit market in the Baltic region is characterised by easy access to innovative consumer credit. These credit products, often sold via mobile phones and the internet, may include extremely high interest rates and costs for the consumer. In Estonia over 30 000 people have problems managing their debt. There is limited research on this issue and more research is needed to inform government on how to regulate consumer credit.
"The current Estonian legislation on consumer credit is insufficient, but there is hope it will get better," says Sein.
Joint research efforts
Together with Piia Kalamees, Postdoctoral Lecturer at the Faculty of Law at the University of Tartu, Sein is working on the research project 'Topical issues of consumer credit in Estonia and Norway'. Through this research, they hope to be able to make recommendations on how legislation could be improved, by identifying legal measures that strike the right balance between access to credit and consumer protection.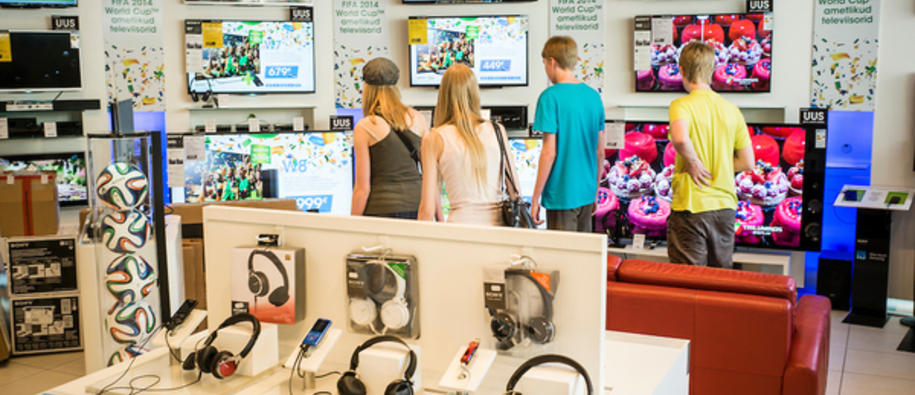 Reforms are expected to be initiated on consumer credit by the government before the end of 2015. Sein and Kalamees are both feeling confident that the research will make a difference:     
"So far, the government seems to be interested in our research, and we hope to have a real impact on the upcoming legislation," they explain.  
The findings will be presented in a special edition of the Estonian scientific journal 'Juridica International'. They will also be presented at a conference at the University of Oslo in 2015.
Fruitful research cooperation
The Faculty of Law at the University of Tartu and the University of Oslo are partners in this research project. Kåre Lilleholt, Professor at the Faculty of Law at the University of Oslo, points out that Norway and Estonia are – among other things - both relatively small countries well suited for comparative research. He pays tribute to the partnership:
"Our cooperation with the Faculty of Law at University of Tartu has been very good over many years. There is a combination of academic energy and determination from our Estonian research partners that we really appreciate."
About the project
The project started in September 2013 and will end in December 2015. Norway provides €127 673 to this project.
Read more about the project here