It started with Cristina Nuñez Salmerons' own self-portrait in 1988, as an attempt to defeat her lack of self-esteem after drug addiction and the feeling of rejection. The self-portrait developed into a "self-portrait method" which was used in the project 'Her/Story', financed through the EEA Grants. The portraits became a form of self-therapy where Cristina explored her personal and creative identity.
The method of art therapy was further explored through workshops she arranged in women prisons aimed at helping inmates to enter into a creative process by transforming their emotions into artwork and thus discovering their potential and raising their self-esteem.
The result of the project was exhibited at the H2O Gallery in Barcelona, at El Patio de Martín de los Heroes in Madrid and at Oslo Photo Art School.
 "How do you deal with failure, and how do you confront your vulnerability? I wanted to transform those feelings into diamonds through my camera, and by telling people my own life experience," says the Spanish artist Cristina Nuñez Salmeron.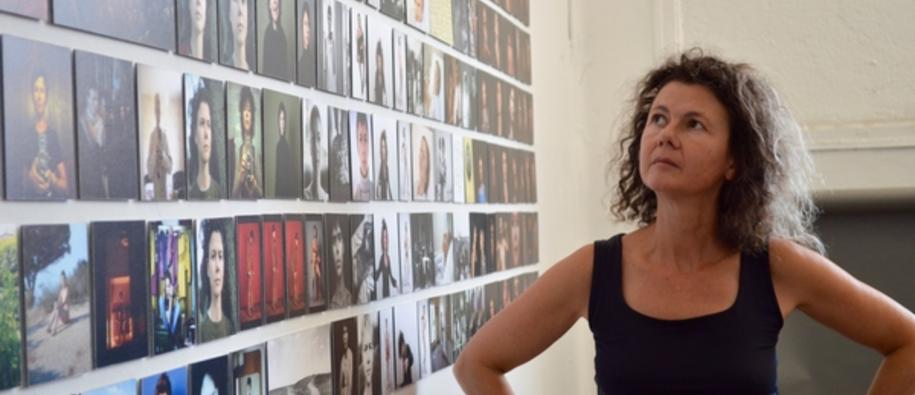 In the EEA Grants financed project 'Her/Story', Cristina teaches inmates in the Spanish prison Brians 1 outside Barcelona and the Norwegian women's prison Bredtveit, how to take self-portraits and analyse them. 
With the "Self-portrait method" Cristina teaches all kinds of people to take self-portraits to show their inner life and confront their own vulnerability.
"This works with politicians as well as inmates, to take a photo in order to get beyond labels and to discover the best in every human being. It's beautiful to see how they react to their own face, it's just the same reaction with teenagers, businessmen and inmates," says Cristina.
Read more about how the 'Her/Story' project affected former Norwegian inmate Kristine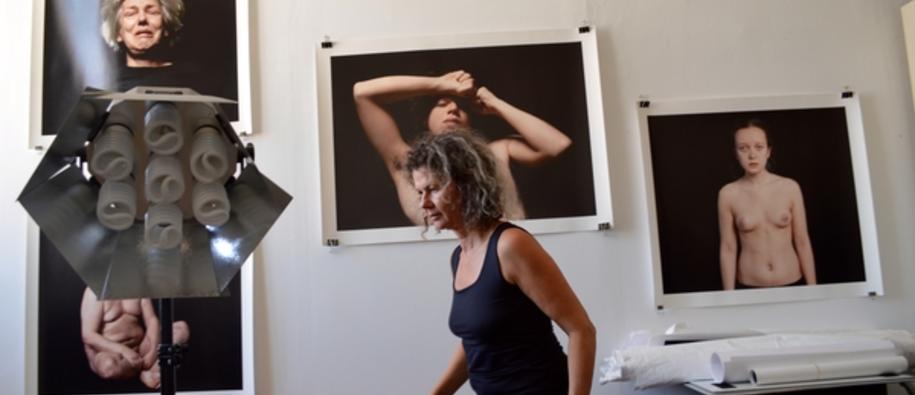 "To take this picture was useful"
The project is a cooperation between Cristina and the Norwegian artist Lotte Konow Lund, as well as a dozen students from the School of Art Photography in Oslo (Oslo Fotokunstskole). The overall objective is to improve cultural links between countries and promoting European identity.
We met four of the Spanish inmates who participated in'Her/Story', to hear how the project affected them:
Alexia (40)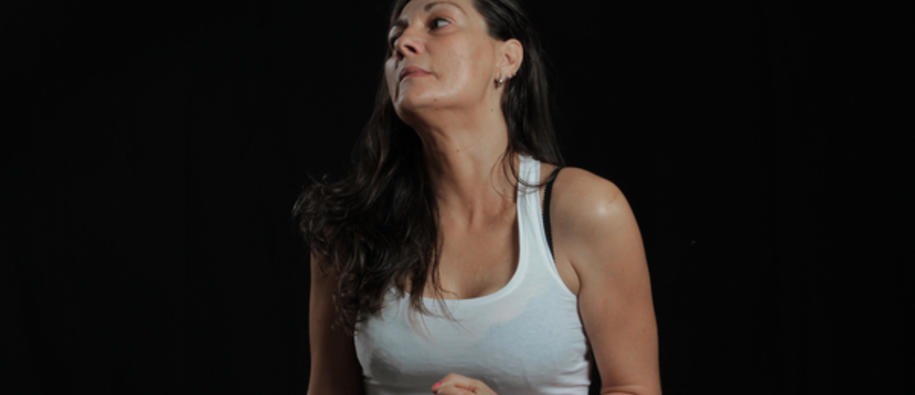 "When I saw my picture for the first time I liked it. It expressed how I felt – I was angry. When I see it now I feel the same, I am still angry for being in prison and I think I will be angry forever. Joining the project and taking this picture has been useful, I never let the rage out, it's just in the picture – and I usually never analyse myself," says Alexia (40). She has been in prison for four years.
Mini (36)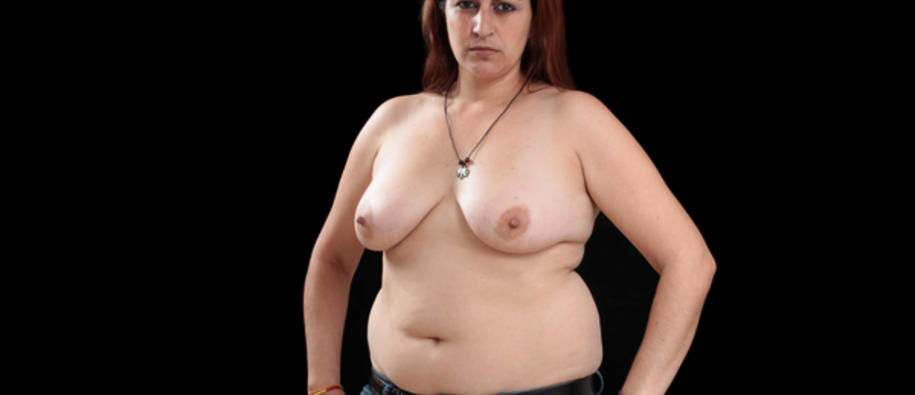 "When I saw my photo I loved it, I liked the expression on my face. I am fat and I like it. I thought I had complexes because of my body, but after taking this photo almost naked, and analysing it, I realised I don't actually have any complexes. The project changed the way I look at myself. I started to love myself again. The photo also shows the beast I have inside. Prison made me weak, but now I am getting stronger," says Mini (36), who has been in prison for three years
Tessy (31)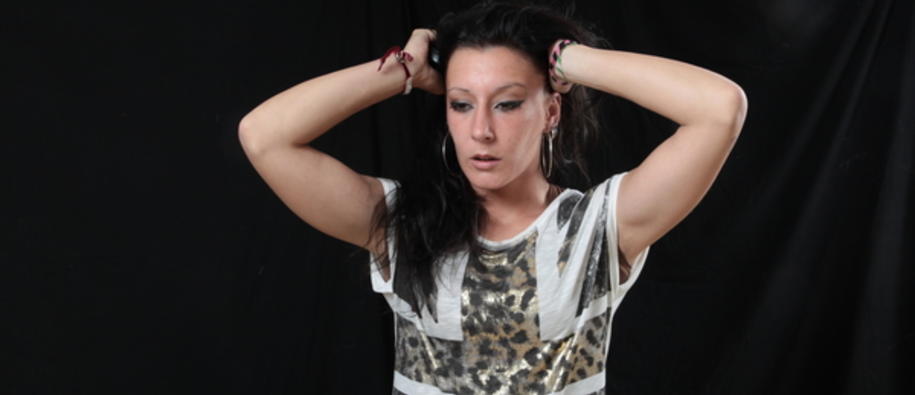 "I think I look tired… It's like stepping into reality. I didn't recognize myself in the beginning. It's weird. In a way it looks like a moment of reflection as if I am looking back at the past 30 years asking: 'What went wrong?' On one side it looks like I am calculating a strategy, on the other side I look angry and insecure. It's like I have two very different sides of my face," says Tessy (31). Tessy has been in prison for six years.
Noé (41)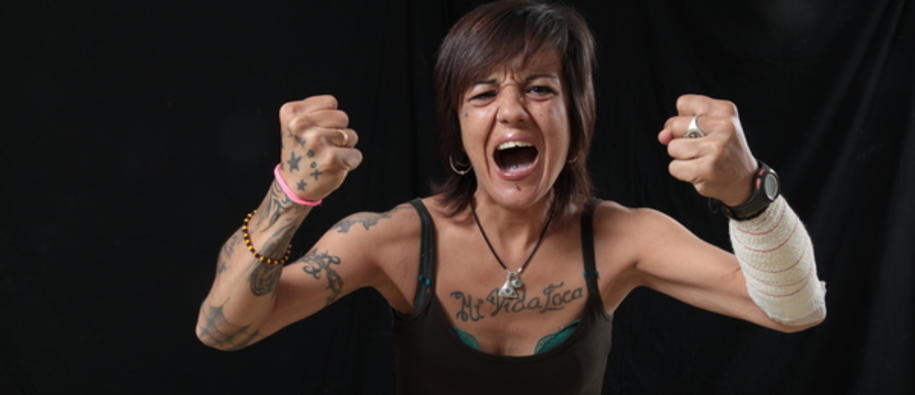 In this photo I wanted to express sadness, loneliness and impotence, because I am trapped behind this walls. I was thinking about my daughter, asking her for mercy. She suffered a lot because of me. I wanted to die when I took this picture, but at the same time I didn't. I don't care about showing my ugliness," says Says Noé (41) who has been in prison for four years.
The project 'Her/Story' resulted in three complementary exhibitions in Barcelona, Oslo and Madrid.
Find out more
Read more about the 'Her/Story. Two women behind the camera' project
Read more about the Spanish 'Cultural diversity and cultural exchange' programme