These are the words of Viorel Prodan one of the two co-owners of IKON IDEEA, a Romanian company which is modernising its hydropower production facilities in Cluj in close cooperation with its Norwegian partner, Rainpower.
Romania has one of the more resource and energy-intensive economies in the EU. In order to contribute to a shift towards a greener economy, support for development and implementation of green innovative solutions is important. However, funding is scarce, making it difficult for many companies to take the plunge.
With support from Norway through the Romanian 'Green Industry Innovation' programme, IKON IDEEA is now able to make their production process more environmentally friendly. Cristian Dreptate, IKON IDEEA's other co-owner, notes that the funding has allowed the company to take these green steps much sooner than they had anticipated:
"Two years ago, we would not have dreamed of completing these facilities, with this type of heating system and equipment."  
Cleaner production
Together, the two partners are transforming IKON IDEEA's production facilities, creating several new jobs and making a world of difference for the company's efficiency. The main production area, which previously has been unheated, will now have energy-efficient floor heating and a new ventilation system will allow workers to breathe cleaner air.
Furthermore, the new facilities enable the company to place its whole production under one roof.  This removes the need for subcontractors and the transportation of large-scale products between different production locations – resulting in a cost efficient and more environmentally friendly production process.
Sharing expertise
The Norwegian project partner, Rainpower, is among worldwide leaders in the production of hydropower equipment. The two companies first started collaborating five years ago: "We started slowly with a small project but we kept in touch after it was completed," says Dreptate adding that once they learned about the funding opportunity they were very happy to be able to continue working with their Norwegian partners.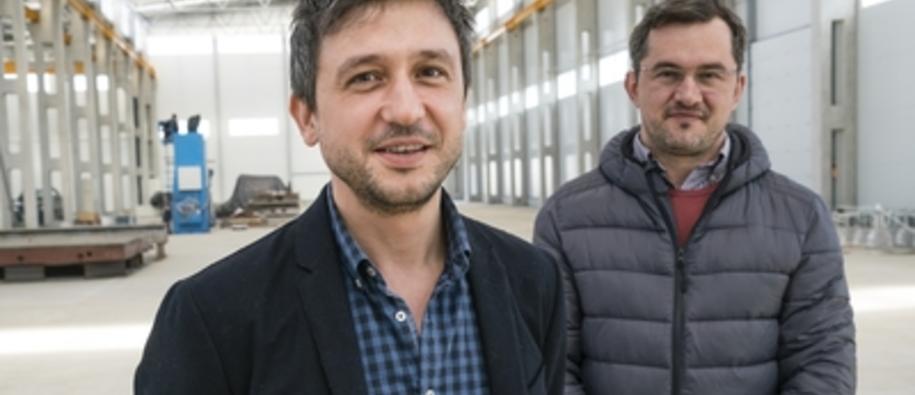 The cooperation has been beneficial for both companies. With decades of experience in the field, Rainpower has provided expert knowledge to the project by training IKON IDEEA staff in production processes and how to use the new techniques. Rainpower also benefits from IKON IDEEA's greener production process as the parts produced by in Cluj are used to house turbines produced by Rainpower. 
Good relations
Dreptate and Prodan have likewise had a very positive experience working with Innovation Norway, the operator of the 'Green Industry Innovation' programme. They describe the application process as simpler than what they've encountered in many other larger funding schemes, such as EU funding. They also appreciate the careful and thorough evaluation of their application before the funding decision was made:
"After receiving our application, Innovation Norway came to visit us in Cluj to find out more about who we are and what we intend to do with the funding," says Dreptate, also noting that this has helped them build good relations right from the start.  
The project is one of 51 projects supported through the €29.7 million 'Green Industry Innovation' programme financed by Norway. The programme aims at encouraging more sustainable production processes, product design and services in Romania.
Find out more
Read more about the Romanian 'Green Industry Innovation' programme