These are the words of Maria Elena Zammit, from Heritage Malta. With over €700 000 in support from Iceland, Liechtenstein and Norway, Heritage Malta is working to stabilise and restore the Ħal Saflieni Hypogeum. As one of Malta's three UNESCO World Heritage Sites, the underground prehistoric burial site attracts around 26 000 visitors each year.
Due to the delicate microclimate of the site, the maximum number of visitors to the Hypogeum is limited to 80 per day. Building on lessons learned from a mapping project funded under the EEA and Norway Grants 2004-2009, the site has now received a new environmental control system.
Ensuring continued access for future generations
The Hypogeum is vulnerable to season variations in temperature. The site is especially known for its intricate wall paintings in red ochre. The paintings are the oldest prehistoric paintings found on the Maltese Islands, and are especially exposed to fluctuations in temperature and humidity levels. Even the level of carbon dioxide breathed by tourists may contribute to erosion of the complex. Thus, the new control system is vital to stabilise the climatic conditions within the underground limestone site.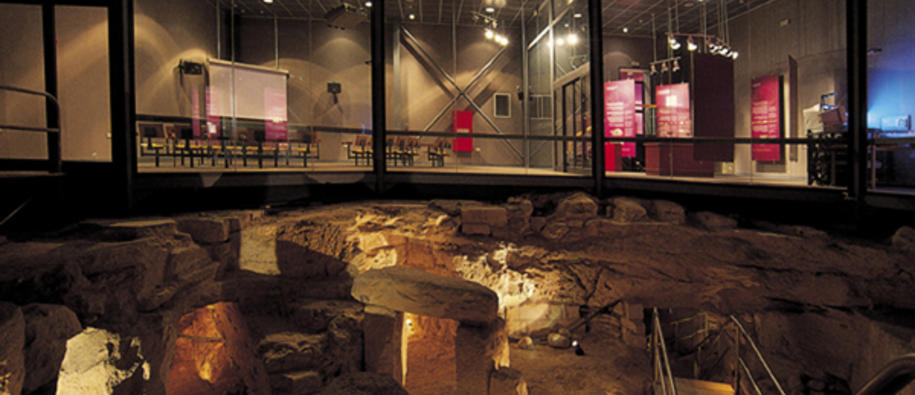 As part of the project, studies assessing the condition of the site in terms of conservation and geology have been carried out to identify visible alterations and damages caused by organic materials and environmental conditions. This will provide Heritage Malta with knowledge to ensure protection of the site, and the tools to monitor the deterioration of the site. Based on scientific data, the environmental management system will control the climate of sight, and ensure stabilisation.
More
The project is one of three under the EEA Grants programme in Malta improving environmental monitoring of marine waters, reducing human and ecosystem vulnerability to climate change and preserving cultural and natural heritage in Malta.
Results from selected programme
1 Cultural heritage site in process of restoration
1 New environmental management system installed
4 Studies carried out assessing the condition of the site in terms of conservation, geology and biology
Read more about the 'A new environmental management system for the Hal Saflieni Hypogeum World Heritage site' project
Read more about the Maltese 'Integrated marine and inland water management' programme